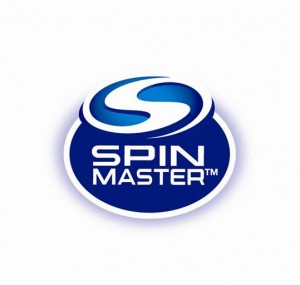 *Are you looking to further your career with an industry leading, global children's entertainment company?
At Spin Master, our unwavering commitment to open mindedness, integrity and innovation is a great part of what has made us an industry leader. How do we stay ahead of the pack? By hiring the best and brightest minds—and that's why we want you!
What's it like to work here?
Spin Master is a fast-paced, hands-on organization that provides many great opportunities for impactful decision-making; we are building a legacy and welcome individuals with a proven track record of driving results.
The Role:
The Executive Production Coordinator's role is to provide day-to-day assistance and support to SME's VP, Production. The ideal candidate is an enthusiastic self-starter who thrives in a dynamic environment. The Executive Production Coordinator reports to the VP, Production and does not have any direct or indirect reports. In support of VP, Production:
Track, copy and print schedules and other production materials.
Ensure production materials are properly filed and archived.
Maintain and distribute milestone trackers and other reports.
Track, file and circulate invoices and agreements.
Track and prepare expense reports.
Book conference rooms and external venues for meetings.
Organize domestic and international travel arrangements (including accommodation).
Liaise with other SME teams including Production, Development, Legal, Business Affairs, Finance, and Accounting departments to ensure all paperwork requirements are met.
Assist with presentation creation and support.
Conduct research as requested.
Provide additional studio support to Head of Production and Studio Producer/Manager.
Assist in coordination of departmental functions and training sessions.
Other administrative tasks as may be required.
What we can expect from you:
A high level of proficiency in Word, MS Outlook and Excel. Knowledge of Power Point and Adobe Photoshop.
An interest in working in children's animated television.
Able to work under pressure to tight deadlines in a fast-paced environment, and be deadline oriented.
Ability to work effectively as part of a team and alone; to identify issues, troubleshoot, ask questions, and propose solutions.
Who's a good fit for this team:
Motivated with stamina, persistence, and a proactive manner.
Exceptional communication and interpersonal skills, both oral and written.
Be organized and have a "yes, can do" attitude.
You should apply if you have the following:
Strong administrative, organizational and time management skills essential.
Ability to prioritize and handle last minute changes.
What you can expect from us:
Our mission is to Make Life More Fun with a vision to push the boundaries of innovation, creativity, and fun. From top leadership to new and veteran team members alike, everyone at Spin Master embodies our Core Values:
Integrity
Open Mindset
Innovation
Partnerships
Collaboration
Driving Results
Entrepreneurship
Follow us on Instagram and Twitter @SpinCareers to stay up to date on Spin Master career opportunities.
We do appreciate all interest; however only those selected for interview will be contacted.
If you were interested in being a part of Spin Master, please send us your applications to jobs@spinmaster.com.

All Internal applications / referrals, please contact your Talent Acquisition Specialist @ Spin Master.

While applying please ensure that you highlight the source & job title in the subject line.
eg: Application for ' Job Title & SOURCE: (where you heard about this job) in the subject line.