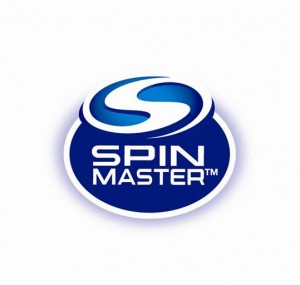 *Are you a kid at heart looking to build a career with a leading global children's entertainment company?
At Spin Master, our unwavering commitment to open mindedness, integrity and innovation is a great part of what has made us an industry leader. How do we stay ahead of the pack? By hiring the best and brightest minds—and that's why we want you!
What's it like to work here?
Spin Master is a fast-paced, hands-on organization that provides many great opportunities for impactful decision-making; though our challenging start-up atmosphere isn't for everyone, we have a proven record of opportunities for future advancement and internal transfers for our passionate and results driven team.
The Job:
The Production Coordinator role is a full-time position in Toronto, Ontario and reports directly to SME's Studio Producer/Manager and has a dotted line reporting to a production's Line Producer and Associate Producer (the "Producers"). SME will determine which Production Coordinator will be attached to which SME production and, whether to attach a Production Coordinator to one or more productions. This position does not currently have any indirect or direct reports. In general, the Production Coordinator supports the administration and organization involved in producing film and television productions. The Production Coordinator works collaboratively with all persons involved in the production of SME's series.
What we can expect from you:
Liaising internally with SME's production executives, Producers and other support staff and externally with production personnel to ensure proper documentation is being completed and collected during production. This may include: initiating and completing, or organizing guild/union documentation, contracts, required materials for tax credits, clearance materials, screen credit information, delivery requirements for broadcasters and distribution entities, and production schedule information, including script schedules. Some preparation of documentation, for example, deal memos, guild/union paperwork, etc., may be required, as requested.
Setting up key crew interviews, travel, coordinating payment of key crew and helping with logistics of distributing information and documentation during all phases of production.
Typing, editing, copying and distributing scripts, as they are amended.
Organizing travel arrangements (including accommodation) for cast, crew and production executives.
Under supervision, the breaking down of scripts, inputting and evaluating script schedules.
Typing and distributing production schedules, as they may be amended from time to time.
Dealing with accounts and expenses related to the production(s) including resolving any issues, with oversight by the Producers for the production.
As required by the Producers liaising with other production personnel including SME's Legal, Business Affairs, Finance, and Accounting departments to ensure all paperwork requirements are met.
Assisting with obtaining visas or work permits for cast and crew, as required.
Ensuring production materials are properly organized and archived on the shared computer drives.
Keeping track of production schedules and delivery dates for internal tracking and reporting.
Alerting Producers when key production dates are met: e.g., start of key animation, delivery of rough cuts, etc.
Reporting regularly with their Producer(s) to ensure that each production is properly and completely organized and to see where improvements are required.
As required, working with Producers of a production, making schedules, logs and other paperwork for post-production.
Providing general support for a production's Producers and SME's Executive Producers & Producing Supervisors.
Providing other administrative support, as required, for each production to which the Production Coordinator is attached.
Other administrative tasks as may be required by the Producers of the production or SME's Head of Production.
Who's a good fit for this team:
Must be detail oriented, thorough, and able to multi-task in high volume, deadline driven environment while helping to manage different productions at any given time.
Strong administrative, organizational and time management skills are essential.
A high level of proficiency in Word, MS Outlook, Final Draft, Power Point and Excel.
Must have initiative, flexibility, adaptability, common sense, resourcefulness and strong analytical and problem-solving skills.
A calm approach to all situations and ability to problem solve quickly, creatively and logically.
Ability to work effectively as part of a team and alone; to identify issues, troubleshoot, ask questions, and propose solutions.
You should apply if you have the following:
1-3 years' previous experience in animated children's television or film productions, in a production assistant or production coordinator role.
Ability to prioritize and handle last minute changes, e.g., to scripts, production schedules.
Be organized and have a "yes, can do" attitude.
Able to work under pressure to tight deadlines in a fast-paced environment, and be deadline oriented.
Exceptional communication and interpersonal skills, both oral and written.
Tenacious and enthusiastic with stamina, persistence, motivation and a proactive manner.
What you can expect from us:
Our mission is to Make Life More Fun with a vision to push the boundaries of innovation, creativity, and fun. From top leadership to new and veteran team members alike, everyone at Spin Master embodies our Core Values:
Integrity
Open Mindset
Innovation
Partnerships
Collaboration
Driving Results
Entrepreneurship
When applying please ensure that you highlight the source & job title in the subject line.
eg: Application for ' Job Title & SOURCE: (where you heard about this job) in the subject line.
We do appreciate all interest; however only those selected for interview will be contacted.
If you were interested in being a part of Spin Master, please send us your applications to jobs@spinmaster.com.
Follow us on Instagram and Twitter @SpinCareers to stay up to date on Spin Master career opportunities.
We do appreciate all interest; however only those selected for interview will be contacted.