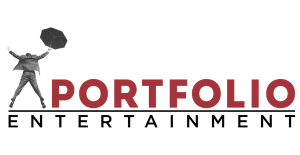 PORTFOLIO ENTERTAINMENT is a creative-driven, fast-paced children's and family media company committed to embracing change and finding new approaches to storytelling. Our in-house animation studio is innovative and teeming with talent and our international distribution division takes our content worldwide.
We are currently looking for a Design Supervisor / Character Designer to join our Studio.
MAJOR AREAS OF RESPONSIBILITY
Lead & mentor Design team, helping facilitate the creation & completion of assets in the style of the show.
Review the animatics and create design lists with Asset Coordinator/ Director and interpret the reference materials provided
Distribute assignments to the team and tracks progress, providing feedback and necessary Revisions
Review work done by the team to ensure builds are complete and effective, satisfying rigging needs for animation
Work with Director to ensure that the colour style remains consistent throughout the pipeline.
Work closely with the Show Runner, Director and the Asset Coordinator on the approval of materials and required revisions
Resolves problems or concerns in a productive and positive manner
Problem solve and find creative solutions to challenges, knowing when to escalate
Produce concept art digitally with required software, in ToonBoom Harmony as required for use by various departments within the animation pipeline.
Complete all rough, revised and final designs necessary within assigned deadlines.
Communicate progress of work to appropriate production staff.
Must demonstrate proficiency in style of show.
Essential Qualifications:
3+ years experience in animation series production.
Strong character design and construction/mechanical skills.
Knowledge of drawing software including Photoshop, and Harmony
Strong time-management skills.
Ability to work flexible hours if and when necessary
Ability to work in a collaborative environment and take direction
Excellent Communication Skills both written and verbal
Ability to work under pressure with tight deadlines
To apply:
Please send your resume to jobs@portfolio-ent.com and reference: Design Supervisor / Character Designer in the subject of your submission. Only selected, qualified applicants will be contacted for personal interview. Must be a Canadian citizen or a permanent resident to apply.