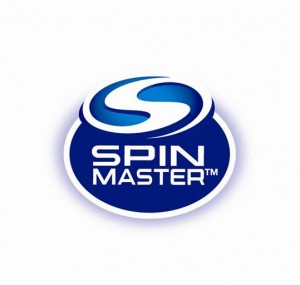 *Are you looking to further your career with an industry leading, global children's entertainment company?
At Spin Master, our unwavering commitment to open mindedness, integrity and innovation is a great part of what has made us an industry leader. How do we stay ahead of the pack? By hiring the best and brightest minds—and that's why we want you!
What's it like to work here?
Spin Master is a fast-paced, hands-on organization that provides many great opportunities for impactful decision-making; we are building a legacy and welcome individuals with a proven track record of driving results.
The Role:
The Development Coordinator reports to the Director of Development, providing day-to-day support on the development side for Spin Master Entertainment. The Development Coordinator manages the flow of information and assets between all stakeholders and partners.
Distribution of information and assets internally and to our external partners.
Track and file all pitches and materials received for review by SME Development team.
Tracking approval processes.
Maintain development trackers for specific elements of development.
Booking conference rooms for internal and external meetings, story summits, pitches, as requested.
Arranging, booking actors and studios for voice records.
Track, file, and circulate invoices and agreements as they relate to Development (e.g. NDA's, submission agreements, talent deals etc.).
Assemble dynamic and highly professional Power Point presentations for internal and external pitches as required.
Liaising internally with SME's Development Executives, and other support staff and externally with production personnel to ensure proper documentation is being completed and collected and circulated during development. This may include: initiating and completing, or organizing guild/union documentation, contracts, required materials for tax credits, clearance materials, screen credit information, delivery requirements for potential partners, and development schedule information, including script schedules. Some preparation of documentation, for example, deal memos, guild/union paperwork, etc., may be required, as requested.
Setting up key crew interviews, travel, coordinating payment of key crew and helping with logistics of distributing information and documentation during all phases of development.
Typing, editing, copying and distributing scripts, as they are amended.
Organizing travel arrangements (including accommodation) for cast, crew and development executives.
Under supervision, the breaking down of scripts, inputting on script schedules.
Typing and distributing development schedules, as they may be amended from time to time.
Fulfilling expenses for Development Executives, inputing into accounting system and ensuring they are signed off on and up to date
Assisting with obtaining visas or work permits for cast and crew, as required.
Ensuring development materials are properly organized and archived on the shared computer drives.
Keeping track of Development Production Manager's development schedules and delivery dates for internal tracking and reporting.
As required, working with Development Executives, making and updating development history documents and other paperwork for post-production.
Providing other administrative support, as required, to the Development Team.
You should apply if you have the following:
2-3 years' previous experience in animated children's television series productions or development, in a production assistant or production/development coordinator role.
Must be detail oriented, thorough, and able to multi-task in high volume, deadline driven environment while helping to manage different projects at any given time.
Strong administrative, organizational and time management skills are essential.
A high level of proficiency in Word, MS Outlook, Final Draft, Power Point, Photoshop and Excel.
Must have initiative, flexibility, adaptability, common sense, resourcefulness and strong analytical and problem-solving skills.
A calm approach to all situations and ability to problem solve quickly, creatively and logically.
Ability to work effectively as part of a team and alone; to identify issues, troubleshoot, ask questions, and propose solutions.
Ability to prioritize and handle last minute changes, e.g., to scripts, schedules.
Be organized and have a "yes, can do" attitude.
Able to work under pressure to tight deadlines in a fast-paced environment, and be deadline oriented.
Exceptional communication and interpersonal skills, both oral and written.
Tenacious and enthusiastic with stamina, persistence, motivation and a proactive manner.
Appreciation of animated children's television with good critical analysis skills and
What you can expect from us:
Our mission is to Make Life More Fun with a vision to push the boundaries of innovation, creativity, and fun. From top leadership to new and veteran team members alike, everyone at Spin Master embodies our Core Values:
Integrity
Open Mindset
Innovation
Partnerships
Collaboration
Driving Results
Entrepreneurship
Follow us on Instagram and Twitter @SpinCareers to stay up to date on Spin Master career opportunities. 
Please apply at the link: https://www.spinmastercareers.com/
We do appreciate all interest; however only those selected for interview will be contacted.