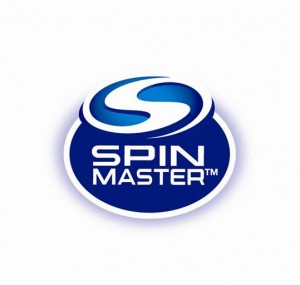 Are you a kid at heart looking to build a career with a leading global children's entertainment company?
At Spin Master, our unwavering commitment to open mindedness, integrity and innovation is a great part of what has made us an industry leader. How do we stay ahead of the pack? By hiring the best and brightest minds—and that's why we want you!
What's it like to work here?
Spin Master is a fast-paced, hands-on organization that provides many great opportunities for impactful decision-making; though our challenging start-up atmosphere isn't for everyone, we have a proven record of opportunities for future advancement and internal transfers for our passionate and results driven team.
The Job:
The Line Producer, Development is a full-time position in Toronto, Ontario and reports directly to the Head of Production, with a dotted line to the VP, Development & Creative Director. The Line Producer, Development is responsible for overseeing multiple new content projects, from concept through to completion of the production phase. The Line Producer, Development must have a strong understanding of the development process and general animation pipelines and work closely with the Head of Production to ensure the timely execution of the day-to-day requirements. The Line Producer, Development works collaboratively with all internal and external parties involved in the SME development phase.
The Line Producer, Development will work closely with the Head of Production on the following:

Communicating daily regarding the status of key phases of development of multiple productions.
Developing project budgets and schedules, flagging potential problems and suggesting solutions.
Managing internal and external creative teams to ensure projects completed on time and on budget.
Maintaining cost report tracking for each project as required.
Working with SME's Head of Production to support the VP, Development & Creative Director and project-specific director(s) and provide support for him/her/them with time management issues, and with problem solving in respect of the creative and production pipeline for a project.
Additional tasks may include: attending voice records, mixes and other Post sessions as required.
The Line Producer, Development will work closely with the Development production team on the following:

Creating schedules, logs and other paperwork.
Creating, maintaining and distributing departmental micro schedules, including design breakdowns, asset and script schedules.
Coordinating external vendors and internal production staff.
Coordinating with Toy department to ensure timely delivery of artwork and models.
Overseeing completion and delivery of presentation assets and testing materials (logos, artwork, leicas, trailers).
Liaising with other production personnel including SME's Legal, Business Affairs, Finance, and Accounting departments to ensure all contracts and paperwork requirements are met.
Ensuring that each project in development is properly and completely organized and to suggest where improvements are required.
Managing approval processes
You should apply if you have the following:
General understanding of the animation development & production process – both 2D and 3D.
In-depth experience production managing or line producing animated children's television series productions is essential.
College or University Degree.
Strong organizational and time management skills essential.
A high level of proficiency in Word, Final Draft, Power Point and Excel, Movie Magic.
Knowledge and understanding of collective bargaining agreements and, in particular the provisions relating to animation: WGC IPA, WGA MBA, DGC, and ACTRA IPA.
A calm approach to all situations and ability to problem solve quickly, creatively and logically.
Thorough understanding of and experience working with customary broadcast delivery guidelines, requirements and technical specifications.
Ability to multitask on several production issues at once and to prioritize.
Able to work under pressure to tight deadlines in a fast-paced environment, and deadline oriented.
Exceptional communication skills, both oral and written, as well as diplomacy to balance the creative expectations of the director(s), artists and other creative personnel, with the financial resources available
Occasional travel required
What you can expect from us:
Our mission is to Make Life More Fun with a vision to push the boundaries of innovation, creativity, and fun. From top leadership to new and veteran team members alike, everyone at Spin Master embodies our Core Values:
Integrity
Open Mindset
Innovation
Partnerships
Collaboration
Driving Results
Entrepreneurship
When applying please ensure that you highlight the source & job title in the subject line.
Follow us on Instagram and Twitter @SpinCareers to stay up to date on Spin Master career opportunities. 
Please apply at the link: https://www.spinmastercareers.com/
We do appreciate all interest; however only those selected for interview will be contacted.