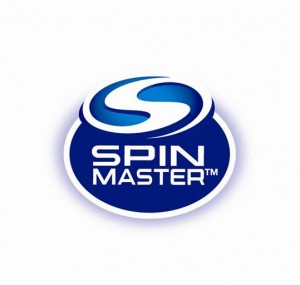 *
Are you looking to further your career with an industry leading, global children's entertainment company?
At Spin Master, our unwavering commitment to open mindedness, integrity and innovation is a great part of what has made us an industry leader. How do we stay ahead of the pack? By hiring the best and brightest minds—and that's why we want you!
What's it like to work here?
Spin Master is a fast-paced, hands-on organization that provides many great opportunities for impactful decision-making; we are building a legacy and welcome individuals with a proven track record of driving results.
The Role:
Reporting to the Director of Visual Development, Spin Master Entertainment, the role requires creativity to design exceptional concepts for series production. This person should be diverse and flexible as a designer in working with individual studios, producers (External and SME) and artists to help craft the visual identity of SME properties for series, toy and CP. This role works with and supports the creative vision for the properties as determined by SME and will also closely work with the toy team to integrate concepts and ideas back and forth between entertainment and toy.
Develop visual creative materials for concept development and series production.
Ideate from a concept POV on series in development or pre-production, creating new and exciting designs while keeping in mind toy potential.
Design props, characters and locations.
Meet deadlines as assigned by Director of Visual Development and work within the established workflow.
Share ideas, collaborate and work closely with all member of the Development team.
What we can expect from you:
Proven ideation, brainstorming, concept rendering, sketching and computer skills (PhotoShop) essential.
Demonstrated ability to effectively manage multiple projects and prioritize work without missing critical deadlines.
Who's a good fit for this team:
Ability to emulate different design styles quickly in a fast paced environment.
Capacity to work with different business disciplines: Producers, Directors, Writers, Designers, Animators, Marketing and Sales professionals, etc.
Team player with a positive attitude.
Passionate about creative excellence and willing to drive self and others.
Knowledge of Preschool Toys, Action Figures, Dolls, Vehicles, Role Play and Playset design and manufacturing a plus.
Knowledge of 3D software and Illustrator a plus.
You should apply if you have the following:
5+ years' experience in 2D & 3D Animation Design
A strong portfolio that demonstrates an understanding of art fundamentals such as structure, composition and design principles.
Animation Design education or equivalent.
What you can expect from us:
Our mission is to Make Life More Fun with a vision to push the boundaries of innovation, creativity, and fun. From top leadership to new and veteran team members alike, everyone at Spin Master embodies our Core Values:
Integrity
Open Mindset
Innovation
Partnerships
Collaboration
Driving Results
Entrepreneurship
Follow us on Instagram and Twitter @SpinCareers to stay up to date on Spin Master career opportunities.
We do appreciate all interest; however only those selected for interview will be contacted.