Portfolio Entertainment is hosting a hiring open house tonight in Toronto. If you want to work on an adult animated series, here's your chance. Event info at the link.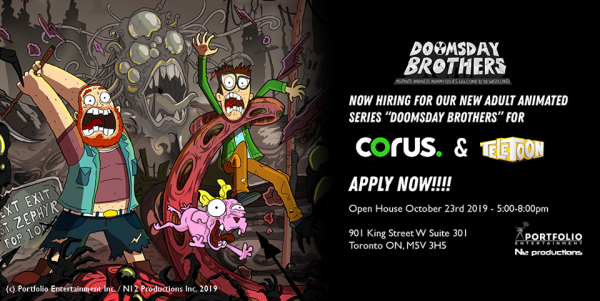 And here's the event description:
We are crewing up for our exciting new adult animated series "Doomsday Brothers"!
Join us for a mix & mingle to learn more about the studio, the show & share your portfolios with our hiring team.
We are hiring a number of roles, some starting immediately!
Check out our Careers page for a list of roles & approximate start dates and to submit your application early.