jobby: Animation Supervisor, Wildbrain Studios, Vancouver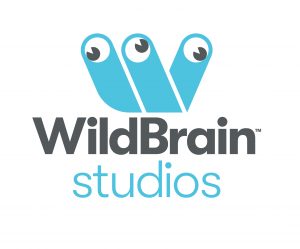 WildBrain Studios is looking for an experienced Animation Supervisor to join our team! You may have known us as DHX Media – we've recently changed our name to reflect our renewed commitment to pushing the creative and focusing on the artist experience. At WildBrain we create epic entertainment experiences for kids and family through industry leading animation. Join us and see what other great things are happening at WildBrain!

The role:

As the Animation Supervisor, you'll be spearheading the animation on one of our amazing productions, and helping us take it to the next level! Working alongside the Directors whilst leading a team of awesome artists, you'll ensure that the quality of animation is up to studio standards.Get ready, because our shows feature everything including exciting new adventures, thrilling action, and a whole lot of fun!

You will get to:

  *   Oversee all episodic animation, from scene assignments and first takes, to final QC
  *   Review episodes with Directors and take notes in all review sessions throughout production
Communicate required revisions to overseas animators and in-house revisionists
  *   Evaluate the continuity and flow of all episodes and ensuring that the expected quality of animation is met
  *   Meet production milestones and deadlines and motivating your team to do the same
  *   Work on other projects and tasks as required

You will be a great fit on our team if…

  *   You can motivate, mentor and coach a talented and diverse crew
  *   You bring drive, determination and creative problem-solving skills
  *   You are an effective and professional communicator
  *   You have a strong ability to organize and prioritize

Specific skills we'd love to see…

  *   2+ years' experience as a 2D Animation Supervisor
  *   4-6 years' experience animating in a 2D production environment
  *   Excellent proficiency in Adobe Flash/Animate and/or ToonBoom Harmony
  *   Degree/Diploma from a recognized animation school
  *   Proficiency in Microsoft Excel

Why work at WildBrain Studios?

At WildBrain Studios, we have awesome benefits/perks and facilities to keep you engaged, committed, and creative. We pride ourselves on our work/life balance, offer events and opportunities for socializing, exercising, and spaces to relax and recharge. Our Vancouver studio is a 75,000-square-foot space where imagination can run wild. Did we mention our studio is also dog-friendly?

For us, quality, creativity and fun go hand in hand! Our teams dig into a diverse range of projects – from preschool and comedy to action-adventure, and work with international partners such as Apple, Netflix, LEGO, DreamWorks, BBC, Cartoon Network, Nickelodeon and more. We produce high quality Flash, Harmony, and Maya animated series, including Snoopy in Space, Carmen Sandiego, Go, dog. Go!, LEGO Ninjago, Cloudy with a Chance of Meatballs, Blaze and the Monster Machines, The Mr. Peabody & Sherman Show, Fireman Sam, The Deep and more.

WildBrain is dedicated to creating entertainment content that inspires, entertains and connects kids and families around the world. With some of Canada's top creative talents, our studio is bursting with energy. If you're looking for a fun and challenging job and to work alongside some of the industry's best, a career at WildBrain is right for you!

THANK YOU to all those who express interest in being a part of the WildBrain Studios team. Unfortunately, due to the volume of applications we receive, we may be unable to reply to all applicants. If we feel that you may be a good match for one of our current openings you will be contacted. WildBrain will accommodate people with disabilities throughout the recruitment and selection process. Applicants are encouraged to make their needs known in advance if accommodation is required.

To apply: Click here<https://wildbraincareers-wildbrain.icims.com/jobs/2434/animation-supervisor%2c-2d/job>!