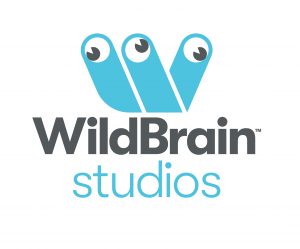 Prop Designer, 2D
WildBrain Studios is looking for an experienced Prop Designer to join our team! You may have known us as DHX Media – we've recently changed our name to reflect our renewed commitment to pushing the creative and focusing on the artist experience. At WildBrain we create epic entertainment experiences for kids and family through industry leading animation. Join us and see what other great things are happening at WildBrain!
The role:
As the Prop Designer for this 2D animated property, you'll be in charge of creating exciting, dynamic and detailed props that fit the style of the show! For this position, we're looking for a portfolio that shows a variety of styles with a strong understanding of proportion and dimension, and a keen eye for detail.
Responsibilities
You will get to:
Collaborate with the Art Director and other Designers to create engaging props according to the style of the production
Translate prop description from script to visual design
Submit multiple design variations and revisions based on feedback from Directors
Qualifications
You will be a great fit on our team if…
You can take direction and work collaboratively within a team environment
You communicate professionally and positively
You are well organized with good time management skills
Specific skills we'd love to see…
A strong understanding of proportion, balance, perspective, dimension and dynamism
Experience designing props and/or characters on a series is required
Strong drawing ability and a solid sense of design for 2D animation
Experience in Adobe Photoshop is required
Experience in 3D Design is an asset
Degree/Diploma from a recognized animation school desired
Why work at WildBrain Studios?
At WildBrain Studios, we have awesome benefits/perks and facilities to keep you engaged, committed, and creative. We pride ourselves on our work/life balance, offer events and opportunities for socializing, exercising, and spaces to relax and recharge. Our Vancouver studio is a 75,000-square-foot space where imagination can run wild. Did we mention our studio is also dog-friendly?
For us, quality, creativity and fun go hand in hand! Our teams dig into a diverse range of projects – from preschool and comedy to action-adventure, and work with international partners such as Apple, Netflix, LEGO, DreamWorks, BBC, Cartoon Network, Nickelodeon and more. We produce high quality Flash, Harmony, and Maya animated series, including Snoopy in Space, Carmen Sandiego, Go, dog. Go!, LEGO Ninjago, Cloudy with a Chance of Meatballs, Blaze and the Monster Machines, The Mr. Peabody & Sherman Show, Fireman Sam, The Deep and more.
WildBrain is dedicated to creating entertainment content that inspires, entertains and connects kids and families around the world. With some of Canada's top creative talents, our studio is bursting with energy. If you're looking for a fun and challenging job and to work alongside some of the industry's best, a career at WildBrain is right for you!
THANK YOU to all those who express interest in being a part of the WildBrain Studios team. Unfortunately, due to the volume of applications we receive, we may be unable to reply to all applicants. If we feel that you may be a good match for one of our current openings you will be contacted. WildBrain will accommodate people with disabilities throughout the recruitment and selection process. Applicants are encouraged to make their needs known in advance if accommodation is required.
To apply, click here: https://wildbraincareers-wildbrain.icims.com/jobs/2475/prop-designer{f2e86ea6af82e2bb048871abf045622abf0ed27fb513932dc1ee8c05a54cbefd}2c-2d/job#