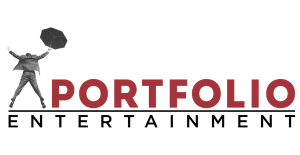 Layout Supervisor
PORTFOLIO ENTERTAINMENT is a creative-driven, fast-paced children's and family media company committed to embracing change and finding new approaches to storytelling. Our in-house animation studio is innovative and teeming with talent and our international distribution division takes our content worldwide.
We are currently looking for a Layout Supervisor to join our Studio.
MAJOR AREAS OF RESPONSIBILITY
Be primarily responsible for translating panels from storyboards to layouts that will serve as the production backgrounds.
Be responsible for overseeing both layout and final camera framing and movement on the production, as well as maintaining continuity across sequences.
Collaborate with the Director and/or Art Director, and Head of Studio Operations upon style, processes, schedule and deliveries.
Work closely with the Director or Art Director to maintain the visual style of the film
Clearly understand the creative requirements of a sequence and drive the Layout team to achieve these creative goals
Be responsible for defining the layout department workflow and disseminating techniques and common practices to the rest of the team.
Provide detailed and specific feedback to the Layout team when necessary
Maintain tracking systems
Work closely with production team to ensure all targets are met and identify any issues that may impact the schedule
Be responsible for taking on some of the work and keeping up with your own quota in order to meet deadlines
Be responsible for producing rough and clean designs
Essential Qualifications:
4+ years experience in animation series production.
Computer proficient in Excel systems and Photoshop.
Strong knowledge of 2D Digital pipeline – Harmony experience is an asset.
Ability to organize, prioritize and follow through in a fast-paced environment.
Be pro-active and solution-orientated.
Be forward-thinking and able to troubleshoot, forecast and plan appropriately to avoid production problems and delays.
Great communication skills and interpersonal skills.
Excellent organizational skills with attention to detail.
Maintain a positive, upbeat and professional attitude, and contribute to the collaborative, respectful and constructive culture of our studio.
To apply:
Please send your resume to jobs@portfolio-ent.com and reference: Layout Supervisor in the subject of your submission. Only selected, qualified applicants will be contacted for personal interview.