jobby: Production Manager, Entertainment One, Toronto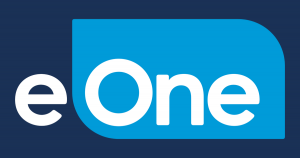 Production Manager, Short Term Contract

About Entertainment One
Entertainment One Ltd. (LSE:ETO) is a global independent studio that specialises in the development, acquisition, production, financing, distribution and sales of entertainment content. The Company's diversified expertise spans across film, television and music production and sales; family programming, merchandising and licensing; digital content; and live entertainment. Through its global reach and expansive scale, powered by deep local market knowledge, the Company delivers the best content to the world.  
Entertainment One's robust network includes international feature film distribution company Sierra/Affinity; Amblin Partners with DreamWorks Studios, Participant Media, and Reliance Entertainment;  Makeready with Brad Weston; unscripted television production companies Whizz Kid Entertainment and Renegade 83; live entertainment leaders Round Room Entertainment; world-class music labels Dualtone Music Group and Last Gang.
The Company's rights library, valued at US$2.0 billion (as at 31 March 2018), is exploited across all media formats and includes about 80,000 hours of film and television content and approximately 40,000 music tracks; innovative music platform Audio Network; and award-winning emerging content and technology studio Secret Location.
Position Summary

This is a short-term contract to support peak time/workload. The Production Manager manages the scheduling and reporting elements of our domestic and international co-productions. Working closely with our creative team, suppliers and international animation studios, the Production Manager will revise production and post-production schedules and tracks weekly progress against the production plan. With a thorough knowledge of 2D/3D animation with basic live action pipelines, the production manager will analyze, communicate and resolve production issues to avoid scheduling and cost over-runs. A pro-active team-player, the production manager works with our partners to determine best practices and to create efficient work-flows.

Key Responsibilities
Update production schedules
Must be an expert at tracking assets and deliveries from vendor to vendor.
Create and distribute weekly production reports and analyze external reports from partners and vendors.
Recommend best practices for production work-flows and technologies.
Attend production meetings and conference calls, trouble-shooting potential scheduling and technical issues and facilitating positive outcomes.
Work closely with the production team
Key Competencies
Animation production management or producing experience is required.
At least five years in a production manager role with a proven track record in television series production.
Must be able to demonstrate experience working with a complex animation/live action hybrid pipeline through to Post.
Diploma or degree in production or media preferred.
Proficiency in Word, Outlook, Excel required
Familiarity with asset management systems required.
If interested, please apply with the using the following link:
https://careers-entertainmentone.icims.com/jobs/2534/production-manager%2c-short-term-contract/job?mode=view&mobile=false&width=733&height=500&bga=true&needsRedirect=false&jan1offset=-300&jun1offset=-240
We thank everyone for their interest but only those candidates selected for an interview will be contacted.
Entertainment One is an equal opportunity employer that is committed to providing accommodations for persons with disabilities, and supporting diversity and inclusion within our work environment. If you are contacted for a job opportunity, please advise us of any accommodation needed to ensure you have access to a fair and equitable process.