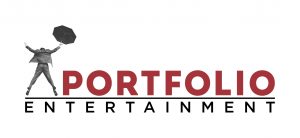 PORTFOLIO ENTERTAINMENT is a creative-driven, fast-paced children's and family media company committed to embracing change and finding new approaches to storytelling. Our in-house animation studio is innovative and teeming with talent and our international distribution division takes our content worldwide.
We are currently looking for a Production Manager to join our Studio and our new and exciting series.
MAJOR AREAS OF RESPONSIBILITY
Oversee day-to-day/week-to-week production progress of the animation studio pipeline, ensuring the workflow is smooth and efficient, and schedules are met.
Have a clear picture of the completion of the project at all times. 
Prepare and distribute weekly production status reports and provide daily updates to the Line Producer / Head of Studio as needed. 
Ensure milestones and quotas are met and provide course-correction to the micro schedules as required. 
Liaise with Leads and Department Heads as well as the Producers and Post Production teams to ensure smooth transitions to and from pre-production and post-production
Ensure communication among department leaders via weekly production meetings and any other meetings deemed necessary.
Facilitating the training of new personnel as required
Track and manage the complexity of the episodes along with the Department Heads and Asset Coordinator.
Ensure that all production data and metrics are tracked via the internal database and can be easily summarized in order to flag problem areas.
Liaising with Producer and HR on staffing and resource needs
Coordinating with IT and Head of Studio Operations regarding technical needs, including workstations and software;
Other projects and tasks both administrative and creative as required
Essential Qualifications:
4 years' minimum experience in animation series production
Strong knowledge of 2D Digital pipeline – Harmony experience an asset
Ability to organize, prioritize and follow through in a fast-paced environment.
Engage and support artists ensuring they have tools required to complete tasks.
Be pro-active and solution-orientated
Be forward-thinking and able to troubleshoot, forecast and plan appropriately to avoid production problems and delays
Great communication skills and interpersonal skills.
Excellent organizational skills with attention to detail.
Maintain a positive, upbeat and professional attitude, and contribute to the collaborative, respectful and constructive culture of our studio
To apply:
Please send your resume to jobs@portfolio-ent.com and reference: Production Manager in the subject of your submission. Only selected, qualified applicants will be contacted for personal interview. Must be a Canadian citizen or a permanent resident to apply.