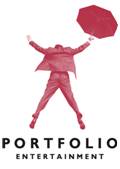 PORTFOLIO ENTERTAINMENT is a creative-driven, fast-paced children's and family media company committed to embracing change and finding new approaches to storytelling. Our in-house animation studio is innovative and teeming with talent and our international distribution division takes our content worldwide.
We are currently looking for 2D Harmony Animation Revisionists to join our Studio.
MAJOR AREAS OF RESPONSIBILITY
Revise and modify animated scenes as indicated by supervisors
Ensure all internal and external notes are addressed
Communicate and troubleshoot any creative or technical issues with team
Manage timelines ensuring work is delivered on schedule
Adhere to the quality and style of the show, ensuring consistency throughout
Be able to animate scene footage when necessary
Essential Qualifications:
3+ years experience in animation series production.
Computer proficient in Microsoft OS, Excel systems and other production related software.
Strong knowledge of Harmony.
Ability to organize, prioritize and follow through in a fast-paced environment.
Be pro-active and solution-orientated.
Be forward-thinking and able to troubleshoot, forecast and plan appropriately to avoid production problems and delays.
Great communication skills and interpersonal skills.
Excellent organizational skills with attention to detail.
Maintain a positive, upbeat and professional attitude, and contribute to the collaborative, respectful and constructive culture of our studio.
Take and execute direction with minimal oversight.
To apply:
Please send your resume to jobs@portfolio-ent.com and reference: Animation Revisionist in the subject of your submission. Only selected, qualified applicants will be contacted for personal interview. Must be a Canadian citizen or a permanent resident to apply.