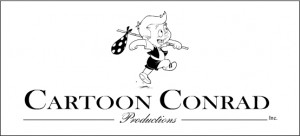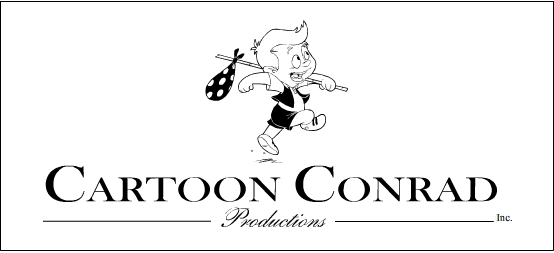 Cartoon Conrad is on the look-out for awesome 2D Animators to work on
several new and exciting productions starting this summer in both Harmony and Animate CC.

Position: 2D Animator
Type: Full-Time, Fixed-Term Contract, On Site or Remotely in N.S.
Start Date: Immediately
Location: Applicants accepted in this position must be a resident of Nova Scotia or willing to relocate to Nova Scotia.

Responsibilities:
– Responsible for taking the approved character & prop builds found within
the assigned scenes and positioning them in the key poses according to the
provided storyboard references. Animating all additional settles and
follow-through needed to complete the scenes, along with finalizing the
animation including any clean-up and color.
– Working closely with the Animation Supervisor on assigned scenes, paying close attention to movement, action, character personalities, staging, timing, and appropriate acting choices.
– Incorporation of all notes from the Animation Supervisor, while working
collaboratively with other animators under a strict schedule.

Qualifications:
The ideal candidate will bring excellent knowledge of traditional animation
principles, as well as a great attitude to the team.

Demonstrating a commitment to delivering polished animation through
firsthand experience with character acting and motion.

– Experience in 2D Character Animation for television, with a demo reel
displaying the required skills.

– Harmony (or Animate CC) experience necessary.

– Impeccable understanding of Animation Principles

– Excellent time management skills and the ability to prioritize work.

– Attention to detail and problem solving skills.

– A strong work ethic, able to work & communicate efficiently in a
self-motivated milestone-driven, team environment.

– Adaptability to different styles of character design.

Submission Process: We seek talent that values integrity and personal growth within an environment of intense collaboration. If this is you, please submit your resume and link to your online animation reel at: info@cartoonconrad.com

Only candidates being considered or accepted for the position will be
contacted.

Cartoon Conrad is an artist-driven animation production house in Nova
Scotia. Our focus is producing original and cinematic animated content for
episodic television and feature films. Our commitment has always been to
create and produce outstanding animated content, providing exceptional
service and fostering a supportive and creative environment for our
employees.

We are located on a large and beautiful farmhouse property in Beaver Bank, near the city of Halifax.

cartoonconrad.com