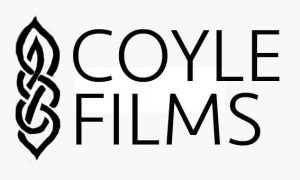 Position: Jr Storyboard Artist
Coyle Films is an indie animation studio dedicated to bringing inspirational women led stories to life.
We're seeking junior storyboard artists under a summer job program. You'll receive training from one of Canada's best storyboard artists. You'll be assisting on a feature film storyboard. If Ontario is still under isolation it will be remote work. If isolation is lifted the work will occur at 1411 Dufferin St. Toronto (near Dupont).
Training to include:
Use of Toonboom Storyboard software
Scene Planning, Transition
Composition Fundamentals: Blocking, Staging, Silhouettes
Perspective
Jump Cuts, 180 Rule
Timing
Camera Moves
Key Frames
Continuity and Storytelling
Emotion
Framing Expressions
Line of Action
Presentation: Storyboard mechanics
Qualifications:
Strong sense of design with strength in character design
Understanding of movement and timing
An ability to understand and work within other artists' scenes.
Good time management and prioritization skills.
A strong creative portfolio.
Ability to work in a team and receive instructions
To Apply:To be eligible for this position you must be under 30. Please email resumes, reels and blogs to info@coylefilms.com with SB artist in the subject line.