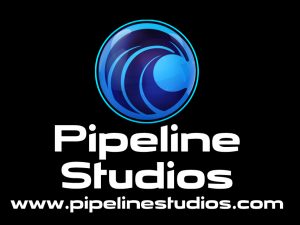 Pipeline Studios is looking for a talented and passionate LEICA EDITOR to join our growing team!
Pipeline Studios is a leading global production company focused on developing, producing, and distributing award-winning kids and family content for audiences worldwide.
As an industry leader, Pipeline Studios has participated in the production of Nick Jr's hit show Sunny Day, Nina's World in partnership with NBC Universal, Netflix Original Legend Quest, Fangbone! On Disney XD, and more!
LEICA EDITOR
Job Responsibilities
Prepare Leica for production
Using Storyboard Pro, compile Animatic and execute the crucial first pass
Tighten areas that drag, jokes that fall flat, enhance actions and comedy via edits and pacing 
Supply the Director and Story team with an initial report on the board's quality, denoting the areas needing work, and doing a first-pass edit
Tracking and inserting new revision panels and new audio files (i.e. own the management of Pickups)
Maintain active and current production edit of show
Responsible for quality control and delivery of show to online facility
Tracking and inserting carry-thru Animation notes into board
Identify and assist with revisions
Insert temp SoundFX and applicable camera moves
Updating sequences through various cuts and submitting locked shows to animators
Work collaboratively with the Director to craft the story from the storyboards given
Prepare pilot screenings for various departments
General outputs as needed (screeners, OMF, AAF, etc.)
Qualifications and Skills
Previous experience editing on an episodic series is necessary (experience on a feature film is a definite asset)
Degree or Diploma from a recognized film production school
Experience with Leica editing and animation production workflow
Proficient in Adobe Premiere, Resolve, & Storyboard Pro
Expert understanding of 2D concepts, key softwares and workflows
Superior understanding of storytelling, humour, timing, and animation
Ability to adapt to varying production demands and shifting priorities
Solid professional communication skills
Ability to organize, prioritize, and follow through in a fast-paced environment
Ability to work well independently
Ability to handle feedback and constructive criticism well
To Apply: Please send your portfolio/reel and resume to careers@pipelinestudios.com and quote "Leica Editor" in the subject line.
We can't wait to hear from you!
Pipeline Studios Ltd. Is an equal opportunity employer and is committed to providing employment accommodation in accordance with the Ontario Human Rights Code and the Accessibility for Ontarians with Disabilities Act. If you require accommodation at any point during the recruitment process, please let us know.