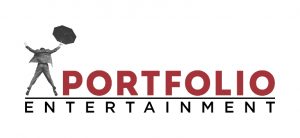 PORTFOLIO ENTERTAINMENT is a creative-driven, fast-paced children's and family media company committed to embracing change and finding new approaches to storytelling. Our in-house animation studio is innovative and teeming with talent and our international distribution division takes our content worldwide.
We are currently looking for a Rigger to join our Studio.
MAJOR AREAS OF RESPONSIBILITY
Rigger shall report to the Rigging Lead or Production Manager as designated by the Head of Studio Operations. Rigger's services shall include but not be limited to:
adding bone structure and deformers to all characters and props and fx assets in Harmony to facilitate the animation at the quality required for the production.
adjusting designs as needed.
keeping current with software and hardware knowledge and participate in research and development when required.
ensuring timely production of rigged assets including keeping production management informed of progress and potential roadblocks.
updating all production documents and tracking documents as required.
working cooperatively with the rigging team, asset coordinators, designers and other members of the design and animation team as required.
Essential Qualifications:
3+ years experience in animation series production.
Computer proficient in Microsoft OS, Excel systems and other production related software.
Strong knowledge of 2D Digital pipeline – Harmony experience an asset.
Ability to organize, prioritize and follow through in a fast-paced environment.
Be pro-active and solution-orientated.
Be forward-thinking and able to troubleshoot, forecast and plan appropriately to avoid production problems and delays.
Great communication skills and interpersonal skills.
Excellent organizational skills with attention to detail.
Maintain a positive, upbeat and professional attitude, and contribute to the collaborative, respectful and constructive culture of our studio.
Take and execute direction with minimal oversight.
To apply:Please send your resume to jobs@portfolio-ent.com and reference: Rigger in the subject of your submission. Only selected, qualified applicants will be contacted for personal interview.