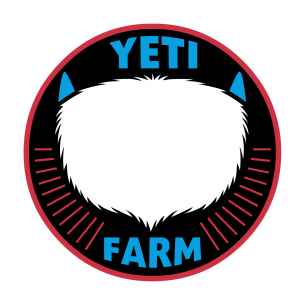 STORYBOARD ARTIST
Yeti Farm Creative is looking for Storyboard Artists to work with us on some Primetime and Preschool properties.
This can be a remote role, but you must be able to join kickoff calls, thumbnail reviews and team meetings. Preference is for artists living within BC.
Requirements
A strong knowledge of Storyboard Pro is a plus but use of other software is acceptable depending on experience of the applicant.
Excellent drawing skills, a strong understanding of composition and framing, and the ability to interpret scripts (and notes) to bring out the personality in a character's acting.
Passion for cinematography, storytelling and narrative-driven experiences.
Strong communication skills, open to creative feedback and able to meet production deadlines.
Able to effectively work and collaborate with a small team.
Applicants must have Canadian Citizenship or Permanent Resident status.
Please submit your resume and link to your online portfolio at: jobs@yetifarmcreative.com
Only candidates being considered for the position will be contacted.