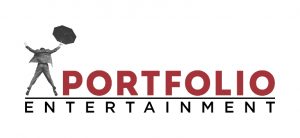 PORTFOLIO ENTERTAINMENT is a creative-driven, fast-paced media company committed to embracing change and finding new approaches to storytelling. Our in-house animation studio is innovative and teeming with talent and our international distribution division takes our content worldwide.
We are currently looking for a Systems Administrator to join our Studio & Corporate Teams
The Systems Administrator provides direct ongoing technical support to the production team providing technical solutions, maintenance, and ongoing research and development of the pipeline. In addition, the Systems Administrator is responsible for the effective provisioning, installation/configuration, operation and maintenance of the systems hardware and software related infrastructure as well as providing end user support to Corporate and Studio staff. Responsibilities include but not limited to solving technical issues, desktop support, with automating production management systems and integration, pipeline maintenance, and research and development of technical systems, software and best practices.
Core Duties and Responsibilities – Pipeline Management
Monitor current productions to ensure pipeline stability and implement solutions in automation, system storage and backups
Maintain an up-to-date knowledge of trends and software used in the animation industry
Research, recommend and implement new software and version upgrades as required
Advise and contribute proactively to the setup of pipelines for new shows
Core Duties and Responsibilities – Systems Admin
Manage the studio pipeline infrastructure and process
Advise and assist with purchases of hardware, software, networking, servers, storage and other IT infrastructure necessary for the effective operation of the studio
Provide end user support, help troubleshoot and fix desktop issues and studio pipeline software
Install new server hardware and desktop peripherals from vendors
Install and configure Windows and Mac desktops and laptops
Install and configure services like AD, DNS, DHCP, GPO
Manage the studio software and licensing
Configure, track and maintain studio network equipment, updating studio machine layout/location
Monitor offsite backups and archives. Restore files when needed.
Set up and deploy render nodes fro new show environments
Monitor Storage requirements and advise production staff when needs arise to adjust.
Add and remove new users' desktops and accounts
Maintain and monitor server room environment
Manage external vendors
Manage Hybrid environment of physical and virtual servers
Setup and maintain presentation/AV equipment
Office 365 administration linked with active directory environment
Monitor offsite backups and archives. Restore files when needed.
Knowledge and Skills:
Experience with Toon Boom Harmony
Solid understanding of the 2D animation production process
Experience in coding in a Linux environment
Windows 7+10 Desktop support (some IOS)
Microsoft Office Suites / Office 365 support and administration
Workstation hardware configuration and installation
AntiVirus, AntiSPAM and AntiMalware Applications
Windows Server 2008+2012 and Active Directory
Virtualization technologies Hyper-V VMware etc…
Experience and knowledge of networking principles DHCP,DNS etc…
Experience with WiFi AP configuration and maintenance
System imaging
Strong Troubleshooting ability
Ability to work in a team environment
Ability to manage deadlines and priorities
Strong written and verbal communication skills
To apply: Please send your resume to jobs@portfolio-ent.com and reference: Systems Administrator in the subject of your submission. Only selected, qualified applicants will be contacted for a personal interview. Must be a Canadian cit