Last updated on December 1, 2020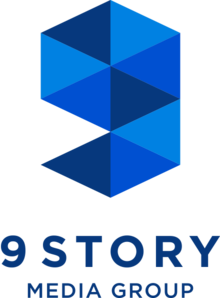 9Story is an industry leading creator, producer and distributor of award-winning animated and live action content for young audiences around the world. Are you a creative problem solver? A puzzle master? Some kind of matte cutting ninja who's a pro with shadows and reflection? Then look no further and join our amazing team!

Along with your skillset, you will bring 2+ years of experience working with After Effects and Harmony. The ideal candidate will have fully submerged themselves in the 2D & 3D animation space and be able to juggle multiple tasks at once.
Key Responsibilities
Construct the final image by combining layers of previously-created material, including computer animation, effects and backgrounds.
Creatively combine all the elements into the final image, ensuring that the established style of the project is respected and continuity is maintained
Touch up the animated scenes to make them more interesting (ex. Extra lighting, brighter colours)
Pick the key scenes and ensure that they are outstanding
Works closely with all departments from start to finish
Key Requirements
Solid understanding of all programs used (After Effects/Harmony/Flash) and knows how to creatively/efficiently problem solve challenges
Solid technical skills, judgment and understanding of colour, lighting, tracking, matte extraction, perspective to produce the final overall look
Works great with the various departments and is involved in the decision and problem-solving processes
Ability to multi-task on multiple shots and meet strict deadlines
Flexible and adaptable to new show styles, easily transitions
Meets or exceeds deadlines, always pushing scenes to the next level
Able to balance workload and work quickly to achieve results
Why Work With Us?
Perks! Perks! Perks! Not only is Brown Bag Films an amazing place full of artists, animators and creators from all corners of the industry, but we focus on helping staff grow and develop in their careers and make them long time team members. Along with a great work environment, we offer first-rate health + dental benefits, summer hours, paid Health and Wellness Days, vacation periods that multiply with tenure, and more! We may love animation, but we love our employees even more!
Our Toronto office can be found in the cool and trendy Liberty Village with over 300 artists working on award-winning animated children's content. You will benefit from a competitive compensation package, interesting work and a fun/supportive work environment.
Applicants need to be legally eligible to work in Canada and have an Ontario Residency.
To Apply:
Check out our website at https://9story.com/jobs/?selected_location=Toronto
We thank all applicants for their interest, however, only those selected for an interview will be contacted.
We are an equal opportunities employer and welcome applications from all suitably qualified persons regardless of their race, sex, disability, religion/belief, sexual orientation or age. Should you require accommodation throughout the recruitment process, please let us know your requirements when contacted.