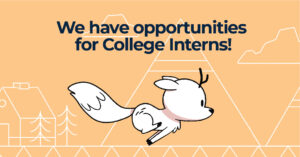 Mercury Filmworks is always looking for some fresh faces to intern with us.
This is an opportunity to work shoulder to shoulder with animation industry professionals on top tier productions.
A chance to learn through doing in a studio environment, and maybe even get that 'foot inside the door'.
Open to Ontario College animation students from an accredited school.
Intern Positions Available:

· Animation
· Layouts
· Backgrounds
· Builds & Rigging
· 2D Compositing
· 2D FX
Requirements and Qualifications:
· 3 year College degree courses may apply in-between their 2nd and 3rd year.
· 3 year College degree courses may apply in their 3rd year.
· 4 year College degree courses may apply in-between their 3rd and 4th year.
· A resume & URL to your portfolio should show an aptitude for the position you are applying for.
· Working knowledge of Toon Boom's Harmony and Adobe Cloud products is an asset.
· Professional communication skills, able to take direction and revisions.
· Applicant must be a Canadian citizen and a resident of Ontario.
· A paid internship, details to be discussed.
Ready to join our team?
Click the button
OR
Apply online at:
http://mercuryfilmworks.com/careers/
Small Print:
Mercury Filmworks places as great an emphasis on recruiting for character and fit as it does on core skills and experience. Qualified candidates that meet ALL the characteristics above are encouraged to apply regardless of where they live. All candidates must be willing to test in advance of an interview. Mercury Filmworks is an equal opportunity employer, and by equal, we really mean equal. We have no preferences or bias beyond the professional qualifications.