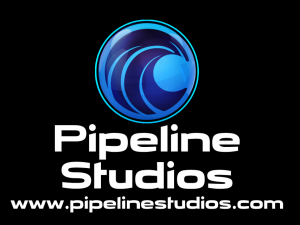 www.pipelinestudios.com
ASSISTANT DIRECTOR
Pipeline Studios is looking for a talented and passionate Assistant Director to join our growing team!
Pipeline Studios is a leading global production company focused on developing, producing, and distributing award-winning kids and family content for audiences worldwide.
As an industry leader, Pipeline Studios has participated in the production of Nick Jr's hit show Sunny Day, Nina's World in partnership with NBC Universal, Netflix Original Legend Quest, Fangbone! On Disney XD, and more!
Job Responsibilities
Being the Director's right-hand person, taking responsibility for several important practicalities so that the Director is free to concentrate on the creative process.
Should have a good mix of aesthetic sensibilities and technical experience in 2D or 3D animated series productions.
Responsible for reviewing storyboards with the artist and the Director and providing constructive and creative feedback.
Manage production schedule, deadlines, and milestones.
Assist Director and Producer as required.
Work with Voice Director and assist at audio records when Director is unavailable.
Create director notes and thumbnails on record scripts for Director to review before storyboard launch.
Launch episodes with storyboard artists using combined script notes.
Review rough boards from storyboard artists and provide a list of revisions to be given to the Storyboard Supervisor or Storyboard Revision team
Manage and mentor a team of Revisionists; break down and assign sections to be revised. Approve revisions to ensure changes conform to the notes. Manage these timelines and meet scheduled deliveries.
Review and facilitate client notes for storyboard and collaborate with the Director.
Assist with the animatic edit with the Editor and Director.
Identify areas where innovation can improve productivity and facilitate.
Qualifications and Skills
3+ years' experience as an Assistant Director or equivalent.
Degree/Diploma from a recognized animation, art, or film school desired
Knowledge of key industry 2D Digital and 3D Platforms including Storyboard Pro.
Strong understanding of the 2D Digital and 3D production pipelines
Flexible and capable of adapting to various show styles and workflows.
Well-developed drawing, animation & comedic timing, and composition skills
Above average understanding of film grammar and storytelling ability
Proven leadership skills and the ability to manage and motivate a team effectively.
Open minded, diplomatic, and able to work alone and/or in a team environment.
Display a clam and professional demeanor when working under time constraints and pressure.
Well-developed communication skills with a focus on diplomacy and discretion, handle sensitive, confidential information appropriately.
Professional and positive attitude.

To Apply: Please send your portfolio/reel and resume to careers@pipelinestudios.com. We can't wait to hear from you!
Pipeline Studios Ltd. Is an equal opportunity employer and is committed to providing employment accommodation in accordance with the Ontario Human Rights Code and the Accessibility for Ontarians with Disabilities Act. If you require accommodation at any point during the recruitment process, please let us know.