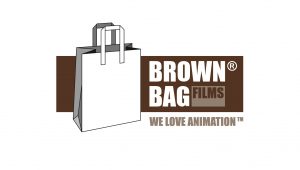 Lighter/3D Generalist (CG Animation)
The position of lighter/Generalist requires someone with a thorough knowledge of 3D software, with at least 2 years of experience working on broadcast or film projects, in either role. Character finaling experience is a plus.
Successful applicants will be open to direction, have good communication skills, attention to detail, and the ability to work collaboratively with multiple tasks in a fast-paced production.
Well developed 'eye', a good working knowledge of art, design and film as well as a solid technical grounding in Maya and Redshift is a must (V-Ray or Arnold experience is acceptable).
Key Areas of responsibilities:
Lighting of CG assets
Shading and surfacing of CG Assets
Working with the Lead Lighter to contribute to look and development of the CG assets
Light a weekly quota of shots as required and on schedule
Required Experience/Professional Skills:
Must have experience working as a lighter in either broadcast or feature film work.
Must have an excellent working knowledge of lighting in Maya.
Must have a thorough understanding of Redshift (or equivalent renderer. V-Ray, Arnold)
Must be proficient in shading and surfacing materials in Redshift (or equivalent renderer. V-Ray, Arnold)
Must have a good "eye" and a thorough understanding of light, color, contrast, shading, and lighting design.
Team player with a positive attitude who is task driven and self-motivated
Proactive problem solver, solutions oriented
Must be open to direction
Experience working with node based compositing software (Nuke, Fusion) is a plus
Must demonstrate attention to detail in finishing of assets and shots.
Knowledge of Python (and/or Mel) is considered a big plus.
Experience with shotgun (or asset tracking systems) is considered a big plus.
Why work with us?
Perks! Perks! Perks! Not only is Brown Bag Films an amazing place full of artists, animators and creators from all corners of the industry, but we focus on helping staff grow and develop in their careers and make them long time team members. Along with a great work environment, we offer first-rate health + dental benefits, summer hours, paid Health and Wellness Days, vacation periods that multiply with tenure, and more! We may love animation, but we love our employees even more!
Applicants need to be legally eligible to work in Canada and have an Ontario Residency.
We thank all applicants for their interest, however, only those selected for an interview will be contacted.
We are an equal opportunities employer and welcome applications from all suitably qualified persons regardless of their race, sex, disability, religion/belief, sexual orientation or age. Should you require accommodation throughout the recruitment process, please let us know your requirements when contacted.
To apply check out our website here:
http://brownbagfilms-hr.force.com/recruit/fRecruit__ApplyJob?vacancyNo=VN799&