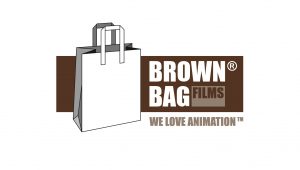 Researcher
Brown Bag Films is one of the world's most exciting, original and successful creative-led animation studios. Brown Bag is an industry leading creator, producer and distributor of award-winning animated and live action content for young audiences around the world.
Sick of winning at Trivial Pursuit? we are looking for a Head Researcher who understands history and diverse cultures. As a Head Researcher, you will acquire, document, and share historical knowledge and data that you have already validated to be accurate. In addition, you will advise on historical accuracy of content during production of the animation process. You will work closely with the Series Producer and Series Director. We are searching for that experienced historical researcher who can bring their knowledge to our animation series as a valued research consultant.
Key Areas of responsibilities:
Obtaining historical data from libraries, archives and artifacts.
Determining the authenticity/significance of historical data.
Translating historical documents into a suitable language.
Researching and/or Training at universities.
Researching the historical development of empires, countries, cities or tribes.
Studying history at the intersection of society, culture and economics.
Assisting and partaking in public or virtual exhibits.
Obtaining wide-ranging information on historical figures for series production
Interviewing subject matter experts to gain a deeper under understanding of historical events as needed.
Oversee episode specific Researchers and review findings from the research briefs
Flag any controversial information, age inappropriate content
Should the production team choose not to pursue a Historical figure, Head Researcher will provide recommendations for an alternative figure exploring the same theme and maintaining diversity
Required Experience/Professional Skills:
• Degree in History or relevant experience required
• Critical thinking ability and highly analytical mindset.
• Outstanding attention to detail and problem-solving skills.
• Exceptional written and verbal communication.
• Excellent interpersonal skills.
• Good organizational skills.
Why work with us?
Perks! Perks! Perks! Not only is 9 Story Media Group an amazing place full of artists, animators and creators from all corners of the industry, but we focus on helping staff grow and develop in their careers and make them long time team members. Along with a great work environment we offer first-rate health + dental benefits, summer hours, paid Health and Wellness Days, vacation periods that multiply with tenure, and more! We may love animation, but we love our employees even more!
Our Toronto office can be found in the cool and trendy Liberty Village with over 200 artists working on award winning animated children's content. You will benefit from a competitive compensation package, interesting work and a fun/supportive work environment.
To Apply:
Check out our website at: http://brownbagfilms-hr.force.com/recruit/fRecruit__ApplyJob?vacancyNo=VN750
Applicants need to be legally eligible to work in Canada.
We thank all applicants for their interest, however, only those selected for an interview will be contacted.
We are an equal opportunities employer and welcome applications from all suitably qualified persons regardless of their race, sex, disability, religion/belief, sexual orientation or age. Should you require accommodation throughout the recruitment process, please let us know your requirements when contacted.