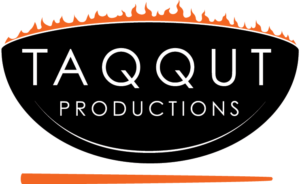 Job Opportunity: 2D Animation Supervisor
Employer: Taqqut Productions (Toronto Office) / Tundra Friends S1 Inc.
Reports To: Series Producer and Production Manager
Terms of Employment: March 8, 2021 – February 4, 2022
Compensation: $1300/week
Contact Information: Melody McMullan, jobs@taqqut.com
We're looking for an experienced 2D Animation Supervisor to join our team for a brand new animated series, Tundra Friends!
In this position the Animation Supervisor, with the help of the Production Manager, will lead a team of animators in the production of a 2D animated children's show. We are looking for a candidate with professional experience leading small teams of artists, and a candidate who is able to provide guidance to junior employees. The Animation Supervisor will review all animation submitted each week, track progress, and will communicate revisions to animators. They will also ensure all animators are adhering to the production style and schedule, and will regularly check in with each team to offer clarity and support when needed. The ideal candidate would have some level of animation experience with rigged productions in Toon Boom Harmony. The ability to troubleshoot technical issues with Toon Boom Harmony, Storyboard Pro, and Adobe Creative Suite is a strong asset.
When applying for this job, please provide your resume, portfolio, and demo reel.
Please note that we will only be contacting applicants who are residents of the province of Ontario. 
Due to COVID-19 this will be a remote work-from-home position. A small Internet stipend will also be provided. However, we are monitoring the situation very closely and will be periodically reevaluating the possibility of working from an office environment. If it becomes safe to do so, we may ask the chosen candidate to work from an office in Toronto on an occasional basis. We will therefore prioritize candidates within the GTA.
Software Knowledge Required:
Toon Boom Harmony
Toon Boom Storyboard Pro (preferred, but not required)
Adobe Suite – Photoshop and Premiere Pro (preferred, but not required)
G Suite and Google Drive
Required skills:
Professional experience leading teams of animators.
Professional experience in the animation industry, ideally in 2D rigged animation using Toon Boom Harmony
Familiarity and understanding of the animation pipeline
Able to adapt and adhere to production style
Lead small teams
Work independently
Work in a team environment when needed
Able to take direction from supervisors
Able to meet deadlines
What we're looking for:
Someone willing to learn, with a great attitude
Able to work and communicate effectively in a collaborative, fast paced environment
Creative thinker
Problem solver
Effective time management skills; able to find efficient solutions
Must be a Canadian citizen or permanent Resident, and Ontario Resident
Taqqut Productions Inc. is an Inuit-owned film production company located in Iqaluit, Nunavut. Our films have screened at festivals in eighteen countries and have won over twenty international awards. With its film and television projects, Taqqut has established itself as an innovative leader in Northern youth and children's productions, and aims to preserve the rich storytelling culture of Inuit and the North.