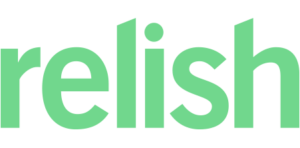 Relish Animation– a division of Relish Interactive – is searching for an Editor to provide support on a CG web series for Mattel and various other animation projects. The position will be BC based, but working remotely with a team located on Vancouver Island (yes – Island!) where we are growing our animation team.
Role
The Editor collaborates with the Director to fulfill what has been envisioned for the project while meeting the Client's requirements. The Editor will take part in all stages of the project, from storyboards and animatics, to the output of the final product. It is a creative role that combines technical expertise, effective storytelling and excellent organisational skills.
Reports to: Line Producer
Responsibilities
Work with producers and directors to effectively conform edits, achieve the project's requirements, and meet deadlines.
Import locked animatics, up to date animation takes, VO recordings and music cues into the project.
Prepare scheduled edits and screenings for internal reviews and client deliveries.
Responsible for meeting all delivery deadlines, including quality checking prior to deliveries.
Qualifications
Excellent organizational skills and attention to detail.
Must be highly proficient in HD workflow, Adobe Premiere Pro and After Effects.
Excellent communication, problem-solving, and time management skills.
Experience working in the CG animation industry Is a plus.
Collaborative personality, creative and technologically minded.
Must work well within deadlines and under pressure.
Excellent written and verbal communication skills.
Apply online at https://secure.collage.co/jobs/relish/21223 Or email erika@reli.sh