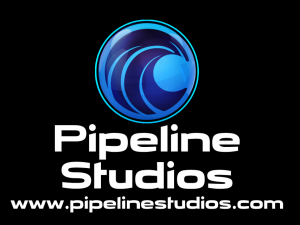 Pipeline Studios is looking for a talented and passionate Producer for a CG ANIMATED FEATURE FILM!
Don't miss out on this amazing opportunity to work for an iconic world-renowned brand!
Job Responsibilities
Responsible for managing the project's production budget and schedule; executing the overall production plan and overseeing the day-to-day of internal & external operations.
Ensure that the production of the project is completed on time and within budget.
Work in conjunction with the Supervising Producer, Director of Production and Head of Operations to ensure that all production issues are resolved on a timely basis.
Organize, prioritize, and follow through in a multi-tasking environment.
Represents Pipeline Studios when working with production clients and partners.
Strong verbal & written communication skills, and solid interpersonal skills.
Liaison between clients, partners, and production crews maintaining strategic professional relationships.
Oversees internal scheduling facilitating and tracking deliveries.
Support and engage teams to achieve their goals, leveraging coaching and performance best practices.
Provide day to day administrative support with production tasks, as required.
Forecasting production priorities, managing production goals, troubleshooting concerns, and implementing a solution-based approach.
Lead by example with best practices of people management.
Assist DOP or HOO in all other pre-production activities including, personnel forecasting, and hiring processes.
Other such tasks as may be required by Director of Production or Supervising Producer.
Qualifications and Skills
4+ years' experience in animation
Degree/Diploma from a recognized animation, art, or film school desired or equivalent.
A high level of proficiency in Word, Final Draft, Power Point and Excel.
In-depth knowledge of and experience in production scheduling and budgeting.
Knowledge of the key industry 2D and 3D platforms.
Thorough understanding of 2D Digital, and 3D Production pipelines.
Knowledge of or understanding of the collective bargaining agreements, relating to the WGC IPA and ACTRA IPA.
Strong organizational and time management skills essential.
Proactive and solution orientated, ability to prioritize and follow through.
Excellent communication skills, both oral and written, as well as diplomacy to balance the creative expectations of the directors, artists, and other creative personnel.
Experience working with broadcast delivery guidelines, requirements, and technical specifications.
Experience with International co-productions and in producing animated series.
Able to work under pressure to tight deadlines in a fast-paced environment, deadline oriented, resourceful, and motivated.
Organized and has excellent time management skills, able to efficiently balance multiple priorities.
Calm and positive approach to all situations and ability to problem solve quickly, creatively, and logically.
Sound judgement & discretion while managing sensitive & confidential information.
To Apply: Please send your portfolio/reel and resume to careers@pipelinestudios.com. We can't wait to hear from you!
Pipeline Studios Ltd. Is an equal opportunity employer and is committed to providing employment accommodation in accordance with the Ontario Human Rights Code and the Accessibility for Ontarians with Disabilities Act. If you require accommodation at any point during the recruitment process, please let us know.