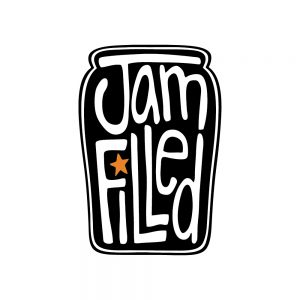 Shot Finaler
Jam Filled is a dynamic workplace for like-minded creative artists, we will remind you why you love cartooning: every project is produced with an eye for quality and an ear for fun!

Our Toronto Studio is looking for Shot Finalers to work closely with the Finaling Lead, to ensure all visual elements in the Sequences/Shots are technically and artistically sound. Their responsibilities (show specific) include, cloth/hair simulation, geometry re-shaping, camera polishing and set-dressing.
You'll get to:
A Character Finaling pass is required based on show needs:
Removed undesirable geometric penetrations, folds and creases from rigged assets, essentially re-shape characters frame by frame when the Assets or Animation are not able to create the shapes using conventional methods.
Create Hair and Cloth simulation, if the project requires. Mainly using Maya's simulation tools (nDynamics).
A Final Layout pass is required based on show needs:
Camera Polishing, potentially even re-stage the camera
Set dressing to make the shots more appealing
Ensure continuity between shots and sequences
Ensure the shot is assembled in the most efficient manner
Investigate with other departments to ensure all production assets (characters, sets, props, matte paintings, vfx etc) are up to date, included into shots and rendering successfully
Prepare assigned shots for presentation to Producer/Director/CG Supervisor
Attend Sweatbox reviews for assigned sequences/shots
Anticipate, communicate, and ensure resolution of technical issues
Troubleshoot and debut shot problems
Escalate technical issues as required
Collaborate with members of other departments as necessary to ensure proper completion of shots and to ensure a smooth production
Remain current and up to date in Finaling techniques through industry research and training
Perform additional duties as required
This will be your JAM if you have:
1 year Character Finaling and Final Layout experience in a Maya production environment
Experience with Maya software preferred
Understanding of Maya's nDynmanic system is a plus
Experience with Maya Deformers, Constraints, and Blend Shapes.
Thorough knowledge of Maya's Graph Editor and connection editors (Hypergraph, Hypershade..)
Ability to script in Mel and/or Python is a bonus
Detail oriented and technical aptitude
Completed post-secondary education in 3D animation or other relevant area of study
Solid background in traditional art with a keen artistic eye
Good modeling skills and a general familiarity with skeletons
General understanding of animation styles and techniques as well as an excellent comprehension of animation production for film and/or television
Great understanding of the animation production pipeline as a whole with an understanding of adjacent department workflows as well as how the Finaling Department interacts with the overall production process
Good creative and technical problem solving skills with the ability to check own work
Ability to learn quickly and comprehend custom in-house production tools
Strong communication skills with the ability to interact effectively with key stakeholders (i.e. other departments, production, clients, etc…)
Good organizational skills with a strong attention for detail
Demonstrated ability to work productively and willingness to take initiative in a team environment
Ability to prioritize tasks, meet tight deadlines, and perform to standard in a fast-paced environment
High level of independence and strong sense of reliability
Ability to balance multiple projects while retaining and encouraging a high level of enthusiasm and excellence within the team
What's in it for you?
Healthcare and dental
Competitive remuneration
Close proximity to the downtown core and public transportation
Various activities, team-building events and parties
Flexible work hours
Focus on work/life balance

Boat Rocker Media is committed to providing a fair and equitable work environment and encourages applications from all interested individuals across all gender and sexual identities, indigenous identity, ethno-racial identity, place of origin, age and ability.
Apply here: https://boatrocker.catsone.com/careers/71401-Jam-Filled/jobs/14186792-Shot-Finaler