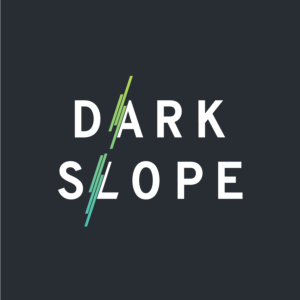 3D Animator
Full-time, Permanent or Contract
Toronto, ON
The Role
Dark Slope is on the hunt for a 3D Animator for a social and community-driven games platform that will inspire competition and creativity for players all around the world! As the 3D animator, it will be your responsibility to design, and develop top-quality animations, while working alongside the art team to ensure that all visual artwork meets specifications.
To succeed in this role, the ideal candidate has 3+ years of experience as a games or TV animator, and has previously worked with a game engine (ex. Unreal). An understanding of art concepts is also very important for this role.
This is a full-time position with remote and work from home options available until we can safely work in the office.
What We Offer
Appetite for adventure? Bored of bureaucracy? Rearing for responsibility?
If this speaks to you, Dark Slope is the place for you. We offer the opportunity to work on incredible projects with great people, break out of corporate bureaucracy and take on leadership opportunities. Our employees have a voice in our work to revolutionize the workplace and consumer entertainment with spatial technologies.
Responsibilities
Apply unique and innovative animation principles to create animation assets
Collaborate with internal & external art teams and game developers; including attending meetings to discuss project requirements, conceptualizing creative ideas, and progress updates
Receive feedback from senior management, internal & external art teams, game developers and clients, and edit creations based on the comments received
Review 3D art and recommend improvements to internal & external art teams
Storyboard to visualize scenes and create a realistic environment for games and other visual effects
Troubleshoot any problems or bottlenecks that arise during work on a project, sometimes working with the internal & external art teams, game developers and Production Manager
Essential Experience/Qualifications
3+ years as a games or TV animator
Experience animating using game engine (ex. Unreal, Unity) and understanding of game engine tools (ex. modelling, rigging, and skinning models for video games/TV)
Strong grasp of Maya or equivalent 3D software
Knowledge of art/art concepts and a creative eye for game/TV art direction
Portfolio of previous work and completed projects
Legal authorization to work in Canada
Useful Skills & Experience
Good understanding of video game development and the art-creation process.
Strong verbal and written communication skills
Excellent collaborator, and ability to work in an Agile environment
Experience leveraging Unreal Engine for animating
Experience with VR titles
Reporting to: Producer/Product Owner
Company Description
Dark Slope Studios is a Toronto based, real time content studio pushing the boundaries of virtual production, Broadcast Animation, and XR Gaming. Dark Slope is dedicated to creativity and innovation, utilizing game engine technology to deliver the next generation of immersive multi-user entertainment experiences to global audiences. Our growing team of 25 people work together creating content for Nickelodeon, MTV, Warner Media, NBC Universal, and TVOntario amongst others. Past games include 'Scarygirl:Mission Maybee' VR LBE free roam VR experience for Zero Latency and the 'Slugterra' Multiplayer Hero Shooter for Hologate Arena. We are now looking to build our growing team to help us create our next batch of exciting new entertainment properties! Visit www.darkslopestudios.com for more information.
Where We Work
We work together in a new 8000 sq. ft studio in Toronto featuring a state of the art motion capture facility, located just minutes away from both Dundas West and Lansdowne Subway Stations, off the main road, our staff love our hidden XR and Virtual Production paradise.
Core Values
Our core values support teamwork and transparency that allow us to create more together than we could alone. Through ongoing learning and self managing initiative we seek to improve our skill sets, find better ways of working and ultimately deliver creative experiences that make our customers say 'wow'!
Find Learning
Design for Wow
Work for Teamwork
Take Initiative
Interact with Transparency
We are an employer who values diversity and inclusion. We welcome different perspectives that come from lived experiences. Interacting with transparency is important to us in every aspect of our work. We strive for an open, honest, and effective workplace because trust is the foundation of our company. We are open to thinking differently, accommodating your needs to succeed, and straying from the conventional.
To apply, please email megan.dalgleish@darkslope.com with the name of the position in the subject line.