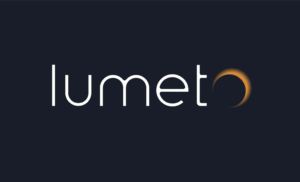 3D Character Animator
Toronto, ON
Full-time, Contract
The Role: Lumeto is looking to hire a 3D Character Animator on a contract for a project in partnership with Ryerson University. In this role you will help us process animation data coming from our motion capture stage and prepare the animations for use in an Unreal-based, VR software application.  
The contractor will be working with and managed by the Lumeto team, and paid by Ryerson University.
This position has remote and work from home options available until we can safely work in the office.
Responsibilities
Cleaning up animations
Splitting animations into layers
Putting together animated sequences
Syncing animation to dialogue, sound effects
Essential Experience/Qualifications
1+ years experience in character animation with a strong portfolio of relevant work
Fluent in Maya's animation Graph editor, Shape editor, and Dope sheet
Understanding of animation layering
General understanding of game design, engines, and platforms
Strong animation fundamentals with a focus on human movement (timing, weight, balance)
Strong problem-solving skills both technical and cross-department
Ability to adapt to new tools and tech
Legal authorization to work in Canada and located in Ontario
Useful Skills & Experience
Experience working with motion capture data
Knowledge of Unreal's Animation Blueprints
Company Description
Lumeto is an immersive learning and spatial solutions company, founded by a team of technology and content veterans passionate about the possibilities of spatial computing. Lumeto enables the future of work through its advanced XR simulation, training and skills assessment platform, Involve XR. Working with global enterprises across VR, AR and MR platforms to build, integrate and deploy scalable learning solutions, Lumeto currently operates across: health and safety, field operations and soft skill development. Visit https://lumeto.com/ for more information.
What We Offer
Appetite for adventure? Bored of bureaucracy? Rearing for responsibility?
If this speaks to you, Lumeto is the place for you. We offer the opportunity to work on incredible projects with great people, break out of corporate bureaucracy and take on leadership opportunities. Our employees have a voice in our work to revolutionize the workplace and consumer entertainment with spatial technologies.
Where We Work
We work together in a new 8000 sq. ft studio in Toronto featuring a state of the art motion capture facility, located just minutes away from both Dundas West and Lansdowne Subway Stations, off the main road, our staff love our hidden XR and Virtual Production paradise.
Core Values
Our core values support teamwork and transparency that allow us to create more together than we could alone. Through ongoing learning and self managing initiative we seek to improve our skill sets, find better ways of working and ultimately deliver creative experiences that make our customers say 'wow'!
Find Learning
Design for Wow
Work for Teamwork
Take Initiative
Interact with Transparency
We are an employer who values diversity and inclusion. We welcome different perspectives that come from lived experiences. Interacting with transparency is important to us in every aspect of our work. We strive for an open, honest, and effective workplace because trust is the foundation of our company. We are open to thinking differently, accommodating your needs to succeed, and straying from the conventional.
To apply, please email megan.dalgleish@darkslope.com with the name of the position in the subject line.