Director of Production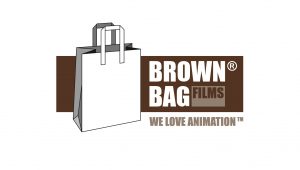 Reporting to: VP of Production
We are looking for our next leader here at Brown Bag Films! In this role you will:
Provide overall leadership in the production of multiple long form animation productions across the studio through close collaboration with Production teams, Creative teams, Post-Production, and by maintaining strong client & creator relationships.
Ensure that the production needs are met by the studio's corporate functions. (Finance, Legal, Operations, HR, IT/Technology, and others)
What will you produce:
Bid Packages (Budgets, Schedules, Assumptions, Quotas)
Resource & production plans
Executive reports
Department development initiatives
Managed solutions for problems arising
Strong client & creator relationships.
How we measure success:
Successful delivery of allocated productions
On schedule delivery of materials for studio reports
Department Development Initiatives – successful rollout with Production teams
Feedback from VP of Production
Team development & sustainability
Client & Creator feedback.
Responsibilities: What you will be regularly responsible for doing
Leading, mentoring and developing Producers on assigned production, including managing their performance, one to one's and developing talent.
Overseeing production resourcing, aligning with future projects and production workflow requirements, and working closely with the recruiting department and HR on strategies for retention and talent development to meet Production demands.
Maintaining an overview of current and upcoming projects, staff skills base, previous experience, preferences and development needs to ensure appropriate allocation of staff resources to specific projects, in collaboration with the Producers, and creative leads.
Creating budgets for new shows & leading the scheduling process.
Managing production cost reporting collating and delivering overall reports to the VP of Production.
Leading reporting such as Impact statements & EP dashboards, for designated shows.
Providing input to Global harmonization initiatives and leading on Production improvement.
Collaborating with Marketing/branding projects that require input for Productions.
Requirements for the role: Things that help you do your job
(what is essential and what is desirable)
Knowledge

Excellent understanding of a 2D & 3D digital animation Pipeline, processes and workflow methods
Strong budgeting and financial literacy.
Extensive project management knowledge. including the initiation, planning, executing, controlling, and closing of projects
Strong understanding of business reporting & presenting information.
Exemplary organizational skills including an excellent ability to understand workflow and keep an eye on the big picture while also maintaining a focus on details

Experience

Extensive experience in producing at least 3 long-form Film/TV and/or Animation productions, likely to have had at least 3 Producer credits.
Strong experience in supervising, scheduling and leading production teams across multiple departments.
Strong experience in working with international broadcast networks and managing client relationships.
Demonstrable experience in providing training and mentoring.
Experience in building budgets and schedules from scratch
Strong experience in troubleshooting regarding production pipeline and workflow methodology

Technical skills

Expertise in Microsoft Office, in particular Excel, and PowerPoint.
Applied understanding of asset tracking software e.g. Excel, Autodesk's Shotgun.
Applied use of TV production/film budgeting software e.g. Excel and Movie Magic Budgeting
Familiarity with flowchart creation software, desirable.
Additional notes:
Strong people management skills, excellent communication skills down, across & up, leadership skills in managing leaders, resilience, critical Thinking & judgment, decisive, team player, emotional intelligence, working well under stress, staying calm
Why work with us?
Perks! Perks! Perks! Not only is Brown Bag Films an amazing place full of artists, animators and creators from all corners of the industry, but we focus on helping staff grow and develop in their careers and make them long time team members. Along with a great work environment we offer first-rate health + dental benefits, summer hours, paid Health and Wellness Days, vacation periods that multiply with tenure, and more! We may love animation, but we love our employees even more!
Our Toronto office can be found in the cool and trendy Liberty Village with over 200 artists working on award winning animated children's content. You will benefit from a competitive compensation package, interesting work and a fun/supportive work environment.
To Apply:
Check out our website at:
http://brownbagfilms-hr.force.com/recruit/fRecruit__ApplyJob?vacancyNo=VN907
Applicants need to be legally eligible to work in Canada and have Ontario residency.
We thank all applicants for their interest, however, only those selected for an interview will be contacted.
We are an equal opportunities employer and welcome applications from all suitably qualified persons regardless of their race, sex, disability, religion/belief, sexual orientation or age. Should you require accommodation throughout the recruitment process, please let us know your requirements when contacted.