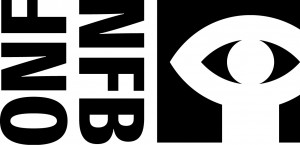 DIRECTOR, PARTNERSHIPS AND BUSINESS DEVELOPMENT
Are you passionate about great storytelling, about exploring the issues that matter, about pushing the boundaries in new audiovisual experiences? So are we. As Canada's public producer and distributor, the National Film Board has been telling the country's stories and pioneering breakthroughs in virtually every field of audiovisual content since 1939. But to do this, we need a team that truly reflects the richness and diversity of Canada. If you'd like to be a part of this team—and part of the NFB's incredible legacy—we'd love to hear from you.
YOUR OPPORTUNITY
Take on this unique, full-time, 12-month temporary position (with possibility of extension), where you will:

Create opportunities for partnerships and institutional business development;
Secure funding from public or private, traditional or non-traditional sources, for institutional projects, for programming and production at the English and French Program studios in the Creation and Innovation (C&I) division, for the Distribution, Communications and Marketing (DCM) division, for R&D by the Technical Services team in the Finance, Operations and Technology (FOT) division, and for the NFB's collection;
Find innovative multi-disciplinary and multi-sectorial partnerships and collaborations, manage and coordinate implementation, and ensure follow-up.

Work from the location of your choice within Canada.
Earn a salary in the range of $90,467 and $116,813 and enjoy a number of employee benefits—medical and dental insurance, a pension plan, paid leaves, and much more—in a unionized position, covered by the Professional Institute of the Public Service of Canada.
Contribute to the NFB's public mandate to develop, produce and distribute documentary, animation and interactive projects.
Be part of an exciting and dynamic workplace, where a number of ambitious works and projects are currently underway.
Collaborate with our in-house experts in a variety of fields, from production, to business affairs, post-production, marketing and distribution, publicity and communications, education and more.
Expand your network and cultivate relationships with industry and cultural partners across Canada and internationally.
Travel occasionally across Canada and internationally for meetings with partners, when restrictions are lifted.
ABOUT YOU
You have the required education, knowledge and experience:
Relevant post-secondary degree and ten (10) years of relevant experience in the cultural and/or entertainment industries, or an equivalent combination of education and experience;
Good knowledge of both the public and private sectors;
Knowledge of the NFB's collection and the NFB's history is an asset;
Ability to adapt and be responsive to a constantly changing environment;
Fluency in English or French, both orally and in writing, and functional knowledge of the second official language;
Available and willing to travel when required (occasional).
You possess relevant personal qualities such as:
judgment, ability to work independently, initiative, organizational skills;
negotiation skills;
ability to work under pressure and in a team;
innovative, excellent interpersonal skills.
At the National Film Board, our work is guided by our core values, which include respect, diversity, generosity, integrity, courage and empowerment.
The NFB has been a leader in greater diversity and inclusion in Canadian cinema and new media—but we know we need to do more to address inequities and systemic racism against Indigenous people and racialized/visible-minority groups, people with disabilities, women, and people in the LGBTQ2 community.
We are committed to ensuring that our organization, creative partners and workforce reflect diverse points of view. We are committed to addressing this by building a skilled, diverse workforce that better reflects Canadian society. Given our commitment to employment equity, you are invited to self-identify in your cover letter if you identify with an equity-seeking group.

The NFB is also committed to developing inclusive, barrier-free selection processes and work environments. Feel free to advise us of any accommodation needs.
If you're interested in this position and have the qualifications above, we invite you to apply in writing, including a copy of your resumé, to rh-hr@nfb.ca, BY AUGUST 29, 2021, citing competition number SN-00167029. For more information about this opportunity, please visit nfb.ca/jobs.
Please note that only applicants selected for an interview will be contacted.