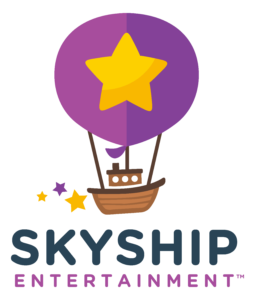 Story Artist – Job Posting
Job Title: Story Artist
Location: Toronto
Reports To: Director
Start date: ASAP
Job Overview: Skyship is looking for a Full-Time Story Artist who can work in-house at our Toronto studio! You'll be working on lots of different projects with lots of fun characters in a variety of different styles. We produce short-form children's content, music videos and fun shows! As a story artist you will be working from concept to final animatic, while adding your own creative spin. We are a team of generalists, so design, animation, editing and/or compositing skills are a plus! Applicants should:
Have solid draftsmanship, and an eye for staging, timing and camera work.
Have excellent visual communication skills.
Have a demonstrated ability to take a project from concept to animatic stage.
Be familiar with Adobe Animate (Flash).
Have the ability to self-direct with a critical eye.
Have good time management skills.
Head over to www.skyship.tv if you'd like to check out our videos and learn more!
Interested applicants are invited to submit a resume by 5:00 pm on Friday, August 20th, 2021 to: Laurel Dalgleish, laurel.d@skyship.tv
Skyship Entertainment™ is an equal opportunity employer and employ personnel without regard to race, colour, gender identity, gender expression, physical disability, mental disability, age, ancestry, place of origin, ethnic origin, citizenship, creed, sex, record of offences, marital status, family status or sexual orientation. It is our policy to select the best qualified person for each position within our organization on the basis of demonstrated ability, experience, training and potential. This policy applies to all of our employment and personnel practices, including decisions regarding hiring, transfer, promotion, demotion and dismissal. In addition, Skyship pays compensation based on comparable value and does not discriminate in employment on the basis of gender.