Jobby: 3D Developers, Pulse Learning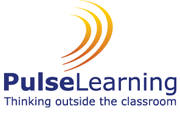 We are seeking Canada based 3D Developers. Candidates must be able to pass an enhanced security check, and must live in Canada.
3D Developers; well-rounded professionals with experience in multiple areas of production. They have a genuine enthusiasm and interest in mechanical animations, visual storytelling and/or modeling. They understand what makes an animation or project engaging and informative to the user and have a desire to learn and understand how complex equipment such as engines, weapons and vehicles operate. The team member must have a strong technical aptitude for 3D modeling and animation technologies (with a strong emphasis on prototyping) and is able to generate new and fresh ideas. Military or defense experience is desirable.
Please contact HR with your resume and portfolio links via email at HR@PulseLearning.com or phone +1.506.443.0947
We look forward to hearing from you