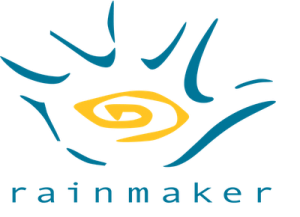 Overall Accountability
The Surfacing/Texture Artist implements or "paints" surface texturing on animated characters, props and/or environments.
Duties &  Responsibilities

Creates and maintains desired surface look and feel for characters, props and environments with direction from the Art Director.

Handles the more complex and technically demanding Surfacing setups.

Sets up standard surface textures and readies surface files for lighting.

Able to implement multiple types of surfaces from simple to moderately difficult.

Accountable for meeting productivity and quota targets.

Troubleshoots creative and technical issues as they arise.

Works with other departments to communicate Surfacing needs (primarily Modeling) and provide for other departments' needs (primarily Lighting).

Ensures that Surfacing files are complete and ready for lighting.

Stays aware of the broader show needs as they relate to the Surfacing

Department (schedule, complexity of setups, etc.)
Qualifications

At least 2 years of high-end production experience in a CG animation or games studio.

Good artistic eye for detail with ability to create a fleshed-out look to match various references.

Familiarity with Polygonal and NURBS texturing and UV Layout.

Detail oriented with ability to handle the complexity of our pipeline.

Familiarity with construction of complex shader networks. Ability to debug complex shader networks.

Openness to existing workflows.

Ability to solve problems independently and take initiative.

Ability to work well in a team setting.

Experience with 3D paint packages.

Background in visual arts desired.
About Rainmaker Entertainment
Rainmaker Entertainment Inc., one of the most successful and prolific producers of CG animation, is based in Vancouver, Canada and has over 200 employees. Originally established in 1993 as Mainframe Entertainment, Rainmaker has produced over 30 feature-length films based on top international brands such as Barbie, Hot Wheels, Spider-Man, Casper, Popeye, Tony Hawk, Stuart Little and Inspector Gadget and more than 290 half-hours of CG animated television including "ReBoot," "Transformers: Beast Wars," "Action Man" and "Heavy Gear." Rainmaker has produced projects for Sony, Mattel, Lionsgate Home Entertainment, The Weinstein Company, Electronic Arts and MTV. In addition to garnering many prestigious awards for their work, Rainmaker productions have generated more than $500 million in video sales. Rainmaker is developing a feature film based on their classic series "ReBoot." Currently in production at Rainmaker: "Escape From Planet Earth," the company's first theatrical feature with The Weinstein Company; and recently completed productions include an animated sequel to "The Nutty Professor," and new installments in Mattel's Barbie and Max Steel franchises. www.rainmaker.com
To Apply:
Thank you in advance for your application! Due to the high volume of applications, we only contact those applicants who are short-listed for interviews.
If you are interested in this position, please apply via our corporate website: http://www.rainmaker.com