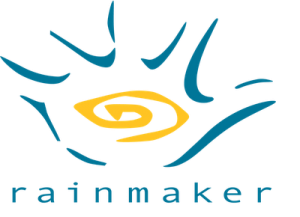 Position: Vice President Business Development
Reports To: President
Duties and Responsibilities
• Expand and develop a wide roster of work-for-hire clients.
• Keep abreast of all work-for-hire projects in production.
• Client Relations; As determined by President, act as point person for any new potential work-for- hire clients.
• Point person to define strategy for bids , collaborating with President, CFO, and Sr. VP of Production & Operations.
• Collaborate with Sr. VP of Production & Operations to create bid packages for clients.
• Collaborate with Director of Development to strategize the best approach to pitch and sell slate of internal development properties. to studios, financiers etc.
• Collaborate with CFO to find financing and partnerships for internal projects.
• Attend targeted markets and conferences in order to further develop client relationships.
• Identify potential co-financing and co-production opportunities in the marketplace.
• Be aware, research and apply for any applicable federal and provincial grants and programs for the development and/or production of content, or technology initiatives.
• Be aware of Rainmaker key creative personnel and production strategies.
• Centralize and manage all business affairs activities for the company.
• Shared (with CFO) management of Contract Administrator for the company.
About Rainmaker Entertainment
Rainmaker Entertainment Inc., one of the most successful and prolific producers of CG animation, is based in Vancouver, Canada and has over 200 employees. Originally established in 1993 as Mainframe Entertainment, Rainmaker has produced over 30 feature-length films based on top international brands such as Barbie, Hot Wheels, Spider-Man, Casper, Popeye, Tony Hawk, Stuart Little and Inspector Gadget and more than 290 half-hours of CG animated television including "ReBoot," "Transformers: Beast Wars," "Action Man" and "Heavy Gear." Rainmaker has produced projects for Sony, Mattel, Lionsgate Home Entertainment, The Weinstein Company, Electronic Arts and MTV. In addition to garnering many prestigious awards for their work, Rainmaker productions have generated more than $500 million in video sales. Rainmaker is developing a feature film based on their classic series "ReBoot." Currently in production at Rainmaker: "Escape From Planet Earth," the company's first theatrical feature with The Weinstein Company; and recently completed productions include an animated sequel to "The Nutty Professor," and new installments in Mattel's Barbie and Max Steel franchises. www.rainmaker.com
To Apply:
Thank you in advance for your application! Due to the high volume of applications, we only contact those applicants who are short-listed for interviews.
If you are interested in this position, please apply via our corporate website: http://www.rainmaker.com