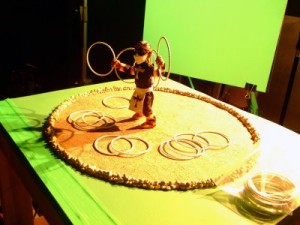 Wapos Bay Productions is now accepting applications for Stop-Motion Animators for their series: Wapos Bay. Animation is currently slated to begin in November of 2009 until May of 2010. If qualified, and/or have a passion for animation and potential to learn, please send your résumé and 3-5 minute demo reel to:
Attn: Cam Lizotte
camosabee@gmail.com
Wapos Bay Productions
#1 – 401 45th St. W
Saskatoon, SK
S7L 5Z9
Requirements/skills: Candidates must have a strong character animation background with production experience preferred but not
necessary.