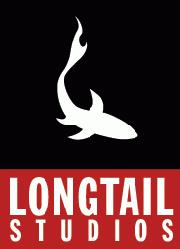 November 23, 2009
Art Director
Location:    Quebec City, Quebec
Manager:    Art Department Head
Are you looking for a new and different experience? You have the necessary experience and leadership to drive a project's vision in order to make the best games? You might be our ideal candidate!
We're currently looking for an Art Director who will be in charge of defining the visual and artistic style of our games. The ideal applicant will have at least three years of experience as an art director or lead artist. He/She has the desire to create engaging visuals that are coherent with the game's vision. The ideal applicant has the desire to innovate and redefine the limits of the videogame visuals.
As an Art Director, the applicant will be in charge of setting the example, elevate the overall quality of the team and demonstrate a passion to define, lead and execute a unified vision for every project of the studio.
Responsibilities
Define artistic style of the game
Communicate and ensure the visual components are consistent and coherent with the artistic vision of the game
Share your knowledge and experience with the artists and production team
Keep good communication with Art editorial to ensure overall visual quality of the company is met
Requirements
3+ years of relevant industry experience as either an Art Director, assistant Art Director, or Lead Artist
Bachelor of Arts degree desired
Excellent knowledge and understanding of the video game development process
Strong portfolio demonstrating an excellent understanding of both 2D and 3D mediums
Exceptionally strong management and communication skills
Proficient in Photoshop,3ds Max 9, and all other graphic-related tools and software
Strong interpersonal, problem solving and analytical abilities
Ability to work effectively in both individual and team settings
Bilingual (English and French) a plus
Social advantages and work conditions
Competitive basic wage rate
Collective benefit plan including full family coverage for medical, dental and optometric care
Relocation packages offered to candidates from outside the city or country. (Help in obtaining the visa, etc.)
Flexible vacation and statutory holidays
One week paid vacation between Christmas and New Year's
The position is 40 hours a week – Monday through Friday, on site
Working in Quebec City
Quebec City has a very good quality of living and an affordable cost of living. Take the chance and apply for the job today!  We offer a generous relocation package that will make your move free of worries.
Please submit the following directly to: emplois@longtailstudios.com
Cover letter
Current CV / Resume
Portfolio  in one or more of the following formats: URL or website; zip file of samples or CD portfolio
Please reference the job title ART DIRECTOR- QUÉBEC in the subject line of your email.