Last updated on January 27, 2010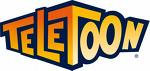 January 18th, 2010
Job Description:
The Director Original Content ensures that the network is getting the best the Canadian Industry has to provide in terms of original series for the network according to our programming strategies and in accordance to our CRTC regulations.
Responsibilities:
• Under the direction of the VP Programming and guided by the overall programming strategy, the Director seeks out the best series for the network and all its platforms. Since all Original productions must be Canadian under the CRTC rules, the Director also seeks international co-productions.
• While adhering to company policy in regards to process, the Director negotiates production deals with producers including licence fees, manages the Canadian television Fund envelopes .This negotiation is in consultation with the VP Programming, Director of Programming, legal, and finance departments.
• Ensure that the conditions of licence are respected as well as budget and volume.
• Manage the Original Production and Development budgets.
• Manage the staff of the Original Production team in Montreal and Toronto and assign projects to Production Executives.
• Final approval on all key creative approvals on assigned projects. These approvals include but are not limited to scripts, designs, casting, storyboards, rough cuts, music, sound effects, animation, colour, backgrounds, final copy and dubbing.
• Ensure the quality standard of the network.
• Once a project is approved by the Greenlight Committee the Director ensures that creative is in accordance with programming needs.
• Ensure that the Production Executive is reflecting strategies in their series.
• Keep abreast of all activity in the production industry.
• Work with other Directors to increase the profile of the series.
• Attend select markets or festivals to represent TELETOON.
• May be required to speak or participate in panel discussions relating to the industry.
• Active in related activities in the industry such as juries, associations etc
• Administrative tasks as required and needed.
Skill Requirements:
• Undergraduate degree in Communications or equivalent.
• Minimum of 10 years TV industry experience.
• Experience assessing television programs at all stages of development and production.
• Management experience supervising employees in a broadcast environment.
• Established contact with television industry.
• Excellent negotiating skills.
• Organized business approach to solving problems.
• Experience with CRTC regulations, Canadian television funding and broadcast policy.
• Knowledge of Canadian production environment.
• Strong creative and strategic mindset.
• Equally proficient in strategy development and execution
• Strong interpersonal skills and ability to deal effectively with a wide range of personalities.
• Strong creative, analytical and organizational skills.
• Superior oral and written communication skills in English. Bilingualism in French and English is preferred.
• Able to function effectively as a member of a management team and work well in a team-oriented environment.
• Experience and knowledge with focus groups is an asset.
Qualified individuals should apply online at www.astral.com by February 1, 2010.
Please note that while we appreciate all expressions of interest, we can only respond to those candidates who will be interviewed.