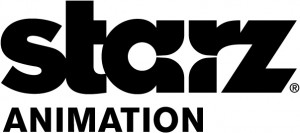 FX Artist
Position Description and Requirements:
The FX Artist helps in the design and implementation of special effects for a feature length animated film.
3+ years fx production experience.

Intermediate to advanced experience in all aspects of 3d production is a plus.

Experience developing and designing fx water preferred.

Experience with Maya particles/dynamics and particle expressions are a must.

An understanding of Maya fluids a plus.

Houdini experience, not required but an asset.

Knowledge of any scripting language a plus.

Working knowledge of cloth dynamics (Ncloth and/or Syflex) and fluid dynamics (Realflow) is a definite plus.

A thorough understanding of compositing principles (preferably using Fusion) a definite plus.
If you are interested in applying for this position, please submit a demo reel of your best work and a resume to: sat.jobs@starz.com.
We thank everyone for their interest in advance, but given the high volume of responses we will be unable to reply to everyone in person. We will be in contact if we're interested in pursuing your candidacy for our open position. Thank you.