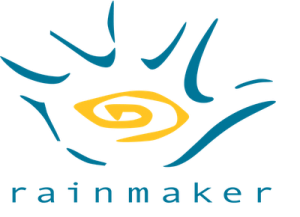 Wednesday, February 17, 2010
Apply direct: recruiting@rainmaker.com
Position Title: Production Manager
Department: Production Management
Reports To: Producer
POSITION OVERVIEW
Manage the day-to-day operation of the production including crew scheduling, production scheduling, tracking and budgeting of man weeks. Also responsible for ensuring the production goals, quotas and schedule parameters are projected, analyzed and reset as required (if applicable). The Production Manager may manage the Assistant Production Managers and/or Production Coordinators (if applicable,) to maintain the proper amount of resources throughout the production's various departments.
Job Requirements
DUTIES AND RESPONSIBILITIES
SCHEDULING
– Macro schedule- work with Producer using budgeted assumptions, breakdown and create a more detailed departmental schedule with the focus on assets through layout.
– Manage assigned departments to ensure resources are on target.
– Create and analyze production reports per department and work with Producer and Executives to develop a weekly production status reports.
– Breakdown story reel with story coordinator to plan for new work to be produced. Schedule out work.
– Support Producer in terms of defining specific start dates for new hires. Partner with Producer and Recruiting to ensure start up agendas and packages are prepared for all new hires.
– Update and modify master schedule as required throughout production. Communicate changes to all applicable people.
– Identify schedule variances and monitor changes incurred from approved production plan; recommend corrective action as necessary.
TRACKING
– Conduct a detailed review of all materials.
– Oversee the tracking of art work and weekly footage targets in assigned areas.
– Ensure that the tracking system is being used properly. Check all data for accuracy and to ensure the project is on track.
– Ensure artists are tracking their output and addressing their notes correctly.
PRODUCTION
– May be assigned responsibility for voice recording and casting.
– Work with Producers to get clearance feedback and implement it.
– Prepare and distribute weekly production reports to all applicable people.
– Provide Line Producer/Producer with activity reports on a weekly basis.
– Make recommendations for improvements to production and pipeline systems, particularly with-respect-to scheduling, flow of information, milestone realization, and resource management.
– Help to achieve and balance creative and operational goals of the project.
– Identify production issues and proactively loopback this information to production.
– Coordinate screen credits for the production's final credit cards and main credit roll.
SUPERVISION / COMMUNICATION
– Work with Producer to define roles and a communication plan for the Production team.
– Manage applicable APM's to ensure that they are on track with quotas and scheduling for their crews; provide regular, constructive performance feedback.
– Understand and message company core values and encourage and inspire creativity in departments.
– Inspire and motivate team members to perform their best; recognize team members by celebrating success.
– Creatively solve problems, eliminate roadblocks and focus on issues at hand.
– Communicate any scheduling and/or quota issues to the Line Producer/Producer; proactively encourage open communication between the team and other departments.
– Provide a forum, guidance, and direction for crew members who communicate production / work related issues, promoting an open door policy between, staff, departments and Production Management personal.
– Ensure End of Show reviews are complete for the entire crew (as applicable).
OTHER
– Liaise with Facility Manager to ensure adequate resources (i.e. furnishings, lighting, and stationery supplies/items) for the production.
– If requested, work with the Line Producer, and Production Accountant, review and code production related purchase orders, invoices, and expenses.
– Partner with the Production Accountant to monitor production staff attendance and approve production staff requests for time off (as applicable).
– Approve weekly timesheets and ensure they are delivered to the Payroll Manager on time.
– Perform other various duties as assigned by the Line Producer/Producer. •
CORE COMPETENCIES
– Project management – proven ability in managing projects from concept to completion. Able to prioritize appropriately and always meet deadlines.
– Excellent teamwork – ability to assemble and motivate teams and work effectively with others.
– Strong written & verbal communication – ability to interact with and integrate requests of directors; good at following directions.
– Organization – demonstrated organizational skills, including a strong attention to detail.
– Strong problem solving skills.
– Excellent conflict resolution and negotiation skills.
QUALIFICATIONS
– Experience in traditional 2D and 3D animation production.
– Years of animation/industry experience: minimum 7-10 years
– Years experience as a Production Manager: minimum 2-3 years
– Proficient in MS office suites including Excel and Word.
– Knowledge of budgeting and scheduling software.
– Experience creating, maintaining and editing film/animation budgets.
– Established industry relationships – networked well within the industry.
– Familiarity with service companies (i.e. talent agencies, voices, sound, etc.)
About Rainmaker
www.rainmaker.com