March 8, 2010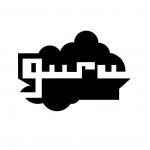 guru studio seeks a CG Supervisor to work as a technical liaison between the various departments on their brand new original series Justin Time. They should be extremely organized with a keen eye for detail and have the ability to multi task in a fast paced environment. Candidate should also have the ability to maintain a positive attitude even when under the most stressful situations. The CG Supervisor reports directly to the Series Producer and is a non creative position.
Duties:
Ensure technical requirements of the show are met.
Train artists on how to use relevant technologies.
Review scripts, storyboards and leica reels at various stages and make suggestions regarding technical issues, and economies that are in-line with the Design, Layout & Animation.
Confirm approvals and check naming conventions in preparation for materials to go into Layout, Modeling, Rigging & Animation departments.
Build asset breakdowns for each show (sets, models, textures, etc.).
Knowledge, Skills and Abilities:
Ability to take direction, work within a team and lead when necessary.
Ability to problem-solve and predict potential problems with workflow.
Experience with Maya.
Knowledge of CG workflow and pipelines.
Knowledge of Mel or Python scripting a definite asset.
Background as a Layout Supervisor, Technical Animator or TD would be an asset.
Compensation Package:
Competitive salary commensurate with experience.
To Apply:
Please submit your application to hireme@gurustudio.com with 'CG Supervisor' in the subject heading.
We thank everyone for their submission, however only selected candidates will be contacted. Candidates must be legally able to work in Canada. guru studio is an equal opportunity employer.