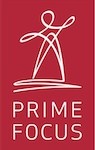 1) Digital Matte Painter
We have an immediate need for a Digital Matte Painter in our VANCOUVER office. This is a staff position .
A Digital Matte Painter is directly responsible to the VFX Supervisor as well as the Client, and is responsible for painting/creating photorealistic digital images then applying those images to geometry in a 3-D environment with consistent and seamless results. The responsibilities of the Digital Matte Painter include: reviewing the storyboard to determine the type, placement and number of matte painting elements required; examining the film or tape plates, clips and stills of the background and/or principal action, as available; examining and evaluating the look of computer graphics � animation, 3D modeling and technical effects � in an effort to integrate the digital matte painting; preparing tests of proposed matte painting to show to the Creative director and or client to apprise him or her of the progress and synchronization of the matte work; and finalizing and integrating the final elements.
The Matte Painter must be highly experienced in digital knowledge of the UNIX, PC and Mac platforms, and of the various proprietary software programs utilized in CG work � principally, Photoshop image manipulation as well as competency in a 3D modeling software applications like Cinema 4D, Max or Electric Image (3D Toolkit). In addition, experience using Pipeline and Deadline production tools is required. Working knowledge of compositing packages such as Fusion, Shake, After Effects, Combustion and Commotion is a welcome addition.
Prime Focus VFX is an equal opportunity employer.
Proficiencies required: Photoshop3D, Studio Max, Fusion
2) Fusion Compositor
We are looking for experienced 2D Compositors for feature film projects. Our ideal candidates will
be creative and have the ability to take direction in a collaborative, fast-paced production environment.
Duties and Responsibilities will include:
• Break scenes down into distinct visual components (such as ambient occlusion, diffuse, specular, reflections, etc.), output render layers for those components, and composite together the multiple rendered layers
• Perform visual and analytical problem solving in both 3 dimensional and 2 dimensional space
• Work with a production team and visual effects supervisor to create the desired look for environments and characters that may reflect any of a wide variety of styles
Skills:
• A good eye for lighting, detail and overall composition.
• A strong understanding of how things should look and feel given specific artistic direction or reference
• Understanding of practical movie set lighting and ability to incorporate and match those lighting setups in computer graphics
• Extensive experience compositing with Fusion is essential
• Experience with mental ray a plus
• Experience with traditional drawing, painting, photography, and/or color theory a plus
• Excellent communication, interpersonal, and organizational skills are required
• A creative problem solver who is organized and critical of his or her own work.
• A history of consistent high-end aesthetic and technical execution
• Our ideal candidate will have a minimum of 4 years of experience in a production environment using Fusion.
Proficiencies required: Photoshop, Fusion
3) Maya/Max Generalist
We have an immediate need for Maya and 3d Studio Max artists to join our team in the Vancouver office.
Our ideal candidates will have a minimum of three years experience in a Feature Film and/or Commercial production facility with an excellent working knowledge of Maya and/or 3ds Max. These positionshave a strong emphasis on camera aesthetics, including shading and lighting techniques for photorealistic renderings. This Generalist will be expected to master all relevant production tools, demonstrating a strong sense of cinematic aesthetics, to achieve a wide range of rendering styles.
Maya / 3ds Max generalist work closely with the production team to ensure the successful completion of shots, regardless of what tools may be involved. As a generalist, you may be asked to contribute models, textures, rigs, animation, lighting, dynamics, fur, cloth, fluids, crowds, effects and pre-compositing as needed.
Like all additions to our team, this person must exhibit excellent communication, interpersonal, and organizational skills as well as creative and collaborative problem solving skills. Supervising experience and an interest in mentoring artists, while not required, is a welcome addition.
Proficiencies required: Maya, Mental Ray, 3D Studio Max
To apply, contact:
http://hr.na.primefocusworld.com/
Heather McCallum
Human Resource Manager, VFX Canada
T: +1 604 733 7030
E: heather.mccallum@primefocusworld.com
A: 1255 West Pender Street, Vancouver,BC, V6E 2V1
www.primefocusworld.com