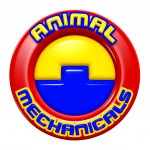 March 10, 2010
CG production for Halifax Film, a DHX Media company, based in Halifax, Nova Scotia seeks a talented storyboard artist to join our growing team. Studio environment is fast-paced and committed to creating high quality animation. Candidates should thrive as part of a team and take direction well.
Responsibilities:
-Meet with Storyboard Supervisor to discuss objectives of storyboard; what is desired or to be achieved.
-Working quickly to translate story ideas into visual sequences; both at the thumbs stage and then during the clean board.
-Address any problems with board supervisor; ask necessary questions.
-Ensure quality and style of show is consistently achieved in throughout storyboard.
-Ensure all storyboard notes are added.
-Meet all deadlines as determined by Production.
Qualifications Include:
-We prefer artists that have 2 or more years of professional experience, though all talented artists are encouraged to apply.
-Must have strong life drawing skills.
-Must demonstrate proficiency in style of show.
-Strong staging and composition skills required.
-Strong drawing and mechanical skills required.
-Action/adventure boarding experience an asset.
-Strong time-management skills required.
-Ability to multitask a plus.
PLEASE NOTE: A storyboard test may be required.
Candidates MUST be Canadian citizens or already have Landed Immigrant status in Canada.
This opportunity is located in Halifax, Nova Scotia and requires relocating to this city for the duration of the term as all our board artists are required to work in house.
Interested candidates must email their resume, online portfolios to work@hfcprod.com.
Applications submitted without an online portfolio will not be considered.