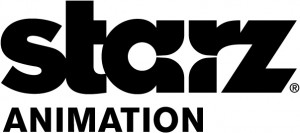 May 25, 2010
Stereoscopic Technical Director
Department:  Technology          Reports To:  Head of Technology
POSITION OVERVIEW
The Stereoscopic Technical Director helps various departments convert files to through the stereo conversion process.
DUTIES AND RESPONSIBILITIES
Understand workflow, procedures and strategies across multiple disciplines
Work closely with compositors, roto artists and others to finalize shots
Maintain continuity within shot work
Meet quality, efficiency, and creative goals
Analyze and advise on technical processes
Assist team members with conversion of various files into stereoscopic files within given technical constraints
Troubleshooting files and creating fixes where needed
Follow clear methods for testing and quality control of all development
REQUIRED SKILLS AND EXPERIENCE
At least 3 years of CG experience (Feature Film experience preferred)
Experience with Stereoscopic conversion or similar processes
Completed post-secondary education in Computer Science, Engineering, or other relevant area of technical study
Good fundamental knowledge of stereographic imagery, compositing skills, rotoscoping, set extensions and other processes involved in conversion
Experience with and proven working knowledge of the following:

Maya & Mentalray (Fusion/Nuke or Shake is required)
Various scripting languages

Experience designing user interfaces
Strong communication skills
Superior time-management and prioritization skills
Self-motivated and able to work with minimal supervision
Flexible and adaptable to change
Stereoscopic Compositor
Department:  Compositing       Reports To:  Head of Compositing
POSITION OVERVIEW
The Stereoscopic Compositor composites an assigned quota of production shots according to schedule, ensures resolution of technical issues, and makes certain that all quality standards are achieved and meet rendering criteria.  This role is required to collaborate with members of other departments as necessary and to use a wide variety of skills to convert and finalize shots.
DUTIES AND RESPONSIBILITIES
Composite and trouble shoot assigned quota of production shots based on established key shots as well as creative direction from Leads and Supervisor.
Ensure that production shots are completed according to schedule

Communicate timeline and delivery schedule issues to the appropriate stakeholder(s)

Ensure resolution of technical issues

Troubleshoot and debug shot problems
Escalate technical issues as required

Make certain that all quality standards are achieved, that shot continuity is maintained, and that shots meet rendering criteria
Collaborate with members of other departments as necessary to ensure proper completion of shots
Ensure efficient organization of individual work/files
Remain current and up-to-date in techniques through industry research and training
Perform additional duties as required
REQUIRED SKILLS AND EXPERIENCE
At least three years experience as a Compositor (CG feature film experience preferred)
Completed post-secondary education in relevant area of study, with proven technical abilities
Sound working knowledge of most of the following: Maya, Fusion, Nuke, Shake
Mental Ray experience an asset
Strong communication skills with the ability to convey creative and technical thoughts and ideas to others
Good teamwork skills
Demonstrated ability to multi-task and prioritize, and to handle production- and deadline-related pressures as well
Contact:  Sat.jobs@starz.com
Proven understanding of the entire compositing process (experience using Digital Fusion an asset), rotoscoping, set extensions, dealing with matte paintings, etc
Knowledge of any scripting languages is a bonus