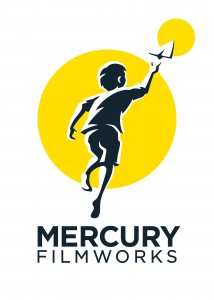 July 28, 2010
2D Digital Animator
Type: Full-Time Employee
Salary: Varies. Pay is by approved frame. Medical/Dental benefits available.
Start Date: Immediately. Work schedule is flexible. Out of province animators are welcome.
Company Info: Mercury Filmworks is one of Canada's most prolific independent studios and widely recognized as a leader in the 2D animation production industry for its benchmarks in quality, reliability, and innovation. It has helped bring to life many of the most memorable modern animated television and film properties including Kick Buttowski: Suburban Daredevil, Stella & Sam, Jimmy Two Shoes, Toot & Puddle, Ruby Gloom, Grossology, Harry & his Bucket Full of Dinosaurs, 6Teen, Gerald McBoing Boing, Curious George: The Movie, Fat Albert, and Looney Tunes: Back In Action. Mercury is proud to be associated with clients like Disney, Warner Bros., Universal, Cartoon Network Studios, Nickelodeon, Teletoon, YTV, Family Channel, and Treehouse.
Job Description: We are currently seeking experienced 2D Digital Animators for several exciting super-high profile productions with worldwide exposure.
Position Requirements:
•Must have strong sense of animation timing.
•Must be flexible, willing to learn, and be highly motivated to push the envelope of what is possible in order to create beautiful, memorable animation.
This position is an excellent opportunity for highly skilled and motivated animators who enjoy being part of an elite team of animation professionals. Pay is highly variable and based entirely on productivity and quality. High performance individuals will have an opportunity to make director-level compensation without regard for seniority. Our team works on the highest profile and most demanding 2D animated series being produced. If you're an exceptional animator, you should be working with an exceptional team.
Limited freelance positions are also available. All freelance applicants must live in Canada and be willing to complete a proficiency test.
Please reference: 2DDA-0710 on the front, or in the subject line, of all submissions.
Mercury Filmworks
53 Auriga Drive
Ottawa, Ontario K2E 8C3
Fax: 1.613.482.1813
jobs@mercuryfilmworks.com