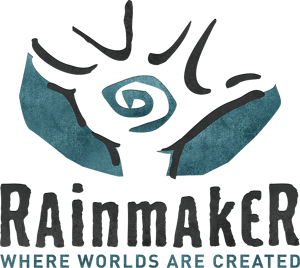 September 29, 2010
Position: Production Manager
Reports To: Producer
POSITION OVERVIEW
Manage the day-to-day operations of the production – including crew scheduling, production scheduling, tracking and budgeting of man weeks…etc! There's a bunch of other important stuff too. Some of it is listed below! In a nutshell though? Schedule, track, budget, analyze, revise…and just be super duper organized and proactive. Don't leave your Producer hanging!
DUTIES AND RESPONSIBILITIES
SCHEDULING
-Macro schedule – work with Producer using budgeted assumptions, breakdown and create a more detailed departmental schedule with the focus on assets through layout.
-Manage assigned departments to ensure resources are on target.
-Create and analyze production reports per department.
-Breakdown story reel with story coordinator.
-Partner with Producer and Recruiting to ensure start up agendas and packages are prepared for all new hires.
-Update and modify master schedule as required throughout production. Communicate changes to all applicable people.
-Identify schedule variances and monitor changes incurred from approved production plan; recommend corrective action as necessary.
TRACKING
-Conduct a detailed review of all materials.
-Oversee the tracking of art work and weekly footage targets in assigned areas.
-Ensure that the tracking system is being used properly.
-Ensure artists are tracking their output and addressing their notes correctly.
PRODUCTION
-May be assigned responsibility for voice recording and casting.
-Work with Producers to get clearance feedback and implement it.
-Provide Line Producer/Producer with activity reports on a weekly basis.
-Make recommendations for improvements to production.
-Help to achieve and balance creative and operational goals of the project.
-Coordinate screen credits for the production's final credit cards and main credit roll.
SUPERVISION / COMMUNICATION
-Work with Producer to define roles and a communication plan for the Production team.
-Manage applicable APM's to ensure that they are on track with quotas and scheduling for their crews; provide regular, constructive performance feedback.
-Understand and message company core values.
-Inspire and motivate team members to perform their best; recognize team members by celebrating success.
-Promote an open door policy between, staff, departments and Production Management.
-Ensure End of Show reviews are complete for the entire crew (as applicable).
CORE COMPETENCIES
-Project management – proven ability in managing projects from concept to completion. Able to prioritize appropriately and always meet deadlines.
-Excellent teamwork – ability to assemble and motivate teams and work effectively with others.
-Strong written & verbal communication – ability to interact with and integrate requests of directors; good at following directions.
-Organization – demonstrated organizational skills, including a strong attention to detail.
-Strong problem solving skills.
-Excellent conflict resolution and negotiation skills.
QUALIFICATIONS
-Experience in traditional 2D and 3D animation production.
-Years of animation/industry experience: minimum 7-10 years
-Years experience as a Production Manager: minimum 2-3 years
-Proficient in MS office suites including Excel and Word.
-Knowledge of budgeting and scheduling software.
-Experience creating, maintaining and editing film/animation budgets.
-Established industry relationships – networked well within the industry.
-Familiarity with service companies (i.e. talent agencies, voices, sound, etc.)
Please apply at www.rainmaker.com
Rainmaker Entertainment is a multi-faceted animation studio that innovatively creates and produces compelling characters and timeless stories for a global audience.
Position: Lighting Artist
Reports To: Lighting Supervisor
POSITIONS OVERVIEW
The Lighting Artist is responsible for lighting, rendering, and compositing production shots as assigned by the Supervisor/Director as well as creating and delivering shot specific lighting in a timely manner.
DUTIES & RESPONSIBILITIES
-Light, render, and composite production shots as required by lighting quota and Supervisor.
-Follow the creative direction of the production from a lighting standpoint as communicated by the Supervisor.
-Report regularly to the Lighting Supervisor informing him/her of any concerns or new developments.
-File management – organize work/files efficiently.
-Remain current and up-to-date in lighting techniques.
QUALIFICATIONS
-Thorough knowledge of high end 3D software and pipeline software: XSI, Maya, Mental Ray, Renderman, Nuke, Framecycler, Qube, and Shotgun.
-Degree/diploma in fine arts or equivalent experience.
-1-2 years experience as a Lighting Artist.
-Demonstrable ability to communicate creative and technical thoughts and ideas.
-Demonstrable ability to multi-task and prioritize.
Please apply at www.rainmaker.com
Rainmaker Entertainment is a multi-faceted animation studio that innovatively creates and produces compelling characters and timeless stories for a global audience.