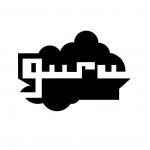 Guru studio, the award winning and internationally renowned animation facility in Toronto is looking for a Freelance 2D EFX Artist, for a new children's series. Start date is immediately and will last until April 2011.
Requirements/Skills:
· Understanding of traditional animation with the ability to design and create effects within the established style of the show
· Proficient working with Flash or Toonboom (please specify which in your cover letter)
· Experience creating 2D effects elements and cycles (water, smoke, snow etc.)
· Knowledge of After Effects compositing and familiarity with Maya a bonus
Qualities and Qualifications:
Good organization skills; ability to juggle multiple tasks
Ability to meet deadlines
Strong communication skills
Ability to take direction well
Ability to work independently, as well as within a team
Fun. Trustworthy and chill.
Please send only online portfolios/blogs to: hireme@gurustudio.com
Applicants must be legally entitled to work in Canada and *for income tax purposes applicants must have been a resident in Ontario during 2009*Guru Studio is an equal opportunity employer. No phone calls please