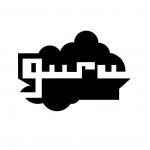 November 2, 2010
Guru studio, the award winning and internationally renowned animation facility in Toronto is looking for a Lighting Artists (GPU Based) to join our team for an upcoming 3D video game inspired series show for teens.
Mach Studio Pro is a unique GPU Lighting Production tool. It allows people to work in a real-time environment and ensure lighting is consistent across scenes, while allowing artists tremendous freedom in working with lights in a real-time environment. Using prelit scenes, the Lighting Artists role will be to adjust shaders and lights for the purpose of storytelling, tweak acting lights and compositions when needed, and ensuring the Directors vision is carried through to final product.
Responsibilities:
Work directly in Mach Studio to ensure the look at feel of the show are up to standard and consistent
Working directly in Mach Studio pro, setting up shaders / tweaking lights / and working with the director to perfect the look of shots.
Work with the Art and Programming team to solve technical challenges within given constraints and visual requirements

Requirements/Skills:
Proven industry experience as an Environment or Lighting Artist
Wide understanding of lighting/rendering technologies (GPU rendering, Normal/Displacement maps, etc.)
Familiar with Autodesk Maya and Adobe Photoshop in addition to an implicit ability to learn new tools
Strong background in traditional art and/or photography
Ability to work with minimal direction
Qualities and Qualifications:
Minimum of 2 years experienced is required
Python Programming abilities an asset
Fun, trustworthy and chill
Please send only online portfolios/blogs to: hireme@gurustudio.com
Applicants must be legally entitled to work in Canada and *for income tax purposes applicants must have been a resident in Ontario during 2009* Guru Studio is an equal opportunity employer.