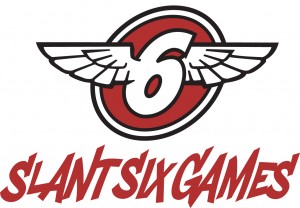 January 20, 2011
You're the mover and shaker.
Slant Six Games is seeking an Animator to be the creator of compelling animation for in-game motions and real-time cinematic scenes. Here is your chance to leave your mark on one of the most exciting AAA franchise console action titles in the industry – if you enjoy making characters, creatures and vehicles move, get in touch!
It goes without saying that your 3+ years of animation and mocap experience in the gaming industry means that you consider yourself to be pretty good with Maya – and likely, you will have come across MotionBuilder as well. You have strong keyframe animation skills, and a fundamental understanding of animation principles (including squash and stretch, timing and motion, anticipation, staging, weight, and appeal). You demonstrate a strong work ethic, outstanding quality of work, and love working effectively with your peers and Art Director.
If you would like to get moving and shaking with us, send your resume and demo reel to jobs@slantsixgames.com.
We are excited about your interest in Slant Six Games. Please understand that due to the high volume of resumes we receive, we will only be in touch with candidates who meet our profile.